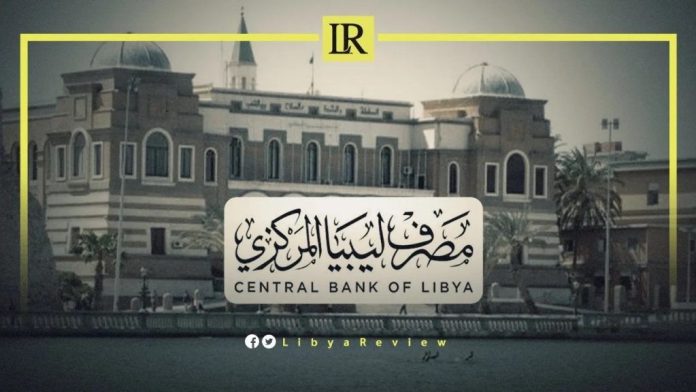 On Tuesday, the Central Bank of Libya (CBL) announced that the country's total revenues during the first ten months of 2022 amounted to LYD 92.2 billion. Its spending was reportedly 71.7 billion dinars.
In its monthly report, the CBL revealed that oil revenues were 67 billion dinars, while royalties were LYD 11.9 billion, adding that oil royalties last year had been LYD 11.4 billion.
"Tax revenues amounted to LYD 788 million, customs revenues were LYD 151 million, telecommunications sector revenues were LYD 146 million, and fuel revenues in the local market were LYD 175 million. Other revenues amounted to 634 million dinars," the CBL reported.
On public spending, the Bank stated that the salary section cost LYD 32.6 billion, the operating expenses section; LYD 7.4 billion, the subsidies section; LYD 14.1 billion, and the development section; LYD 550 million. In addition to an extraordinary budget allocated to the National Oil Corporation (NOC), amounting to LYD 17 billion, while the emergency section was awarded 0 dinars.
Armed conflict and closures of oil fields and ports in Libya have rattled the country in recent years.
In October, the NOC announced that crude oil production has reached 1,201,000 barrels per day.
It revealed that in the first nine months of 2022, the NOC signed agreements worth over 15 billion LYD (about $3 billion dollars).
In late September, Libyan Oil Minister, Mohamed Aoun directed the NOC to begin the exploration of more blocs, both offshore and on land, in addition to developing existing discoveries.
During the Libya Oil, Gas, and Renewable Energy Exhibition, Aoun explained that this was an invitation for foreign and Arab companies to start investments in Libya. He added that it, "encourages foreign investors to see Libya, and develop the oil sector."
He noted that production at the end of 2022 will be close to the current daily production of crude oil, which is 1.2 million barrels per day (bpd).
The NOC's Chairman, Farhat Bengdara said that they plan to increase Libya's production of crude oil to 2 million bpd.
Bengdara held a meeting with the NOC's Budget Committee to follow up on the settlement of overdue salaries. They also discussed the NOC's three-year plan, according to the extraordinary budget.
Bengdara said that this "will be achieved in accordance with a 3–5 year medium-term plan, to increase crude oil production rates to two million bpd within available capabilities."