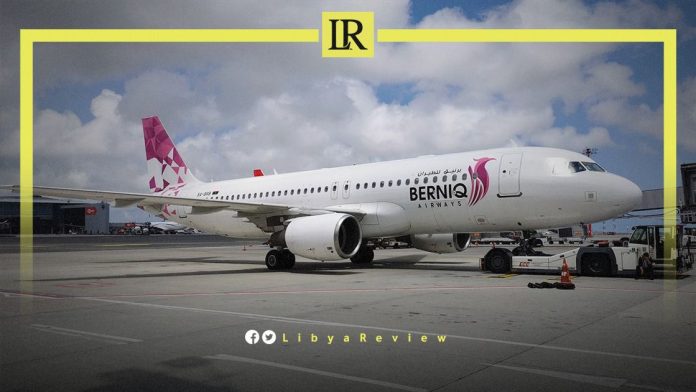 Libya's Berniq Airlines announced that it will launch direct flights from Benghazi, eastern Libya, to Dubai.
"Very soon you will be packing your bags for an enjoyable trip to Dubai on Berniq Airlines, directly from Benghazi," the airline said in a statement on its Facebook page.
Since the outbreak of violence in Libya in 2011, most international airlines have avoided travel to Libya. But the country is trying hard to encourage countries and companies to resume operations.
Many neighbouring countries have resumed flying with Libya, such as Tunisia and Egypt, but the EU, save for Malta, is still suspending direct flights.
The EU imposed a ban on all Libyan airlines in European airspace in 2014, over safety concerns. This was after violent clashes erupted in the Libyan capital, Tripoli between rival armed groups, which led to the destruction of Tripoli International Airport.
In January 2022, the European Commission renewed its ban on all airlines from Libya. According to the European Commission's website, the decision was made due to safety and security concerns.
The European safety list of banned airlines included Afriqiyah Airways, Libyan Airlines, Buraq Air, Ghadames Air Transport, Global Aviation and Service Group, Air Libya, and Petro Air.
The seven Libyan airlines are among 115 companies around the world subject to an operating ban or operational restrictions within the EU. This is for failing to comply with international safety standards, according to the EU's Civil aviation.