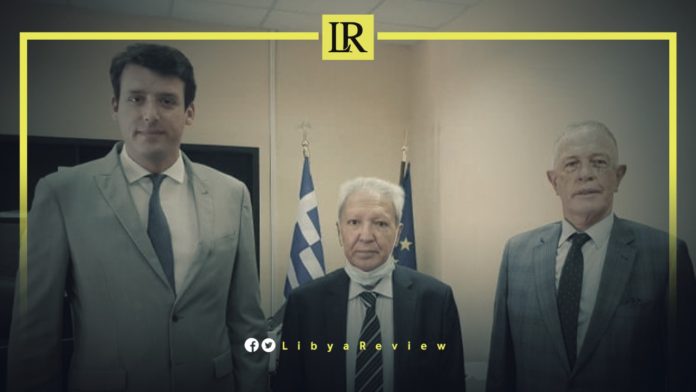 On Monday, the Greece Consul in Benghazi, Achilles Rakinas held a meeting with the Chairman of the Commerce & Development Bank and the Founder of Berniq Airways, Jamal Abdel-Malek. Rakinas stated that they discussed the possibility of resuming direct flights between Benghazi-Greece during the coming period.
"A great pleasure to welcome the Chairman of the Bank of Commerce and Development & Founder of Berniq Airways Mr. Jamal Abdelmalek. On the agenda the potential to restart direct flights Benghazi – Greece. Berniq's new terminal at Benina is a big incentive," the Greek Consul said in a tweet.
Berniq is a newly established private sector company based in Benghazi, with a capital of LD 200 million. The Benghazi-based Commerce & Development Bank owns 40% of the airline. Berniq will be based in Benghazi's Benina airport, and use its fleet of three Airbus A320 aircrafts.
Notably, Libyan Airlines has announced the resumption of direct flights to Cairo, with flights beginning operations from three Libyan airports namely — Mitiga, Benina, and Misrata after an extensive hiatus. The decision came weeks after Egyptian officials met their Libyan counterparts to enhance peace talks, and boost bilateral relations.
In September, the first Libyan-bound flight landed in Mitiga Airport from Valletta Airport in Malta, marking the re-launch of the air route after a two-year hiatus.
Additionally in September, the Tunisian national carrier, Tunisair announced the resumption of its flights from Tunis Carthage airport to Tripoli and Benghazi. The resumption of Tunisair flights to Libya follows the presidential decision to reopen the border crossings with Libya.
Recently, Greece Deputy Foreign Minister for Economic Diplomacy, Kostas Fragogiannis stated that Athens wants stability in Libya, and is offering to help ensure this takes place.