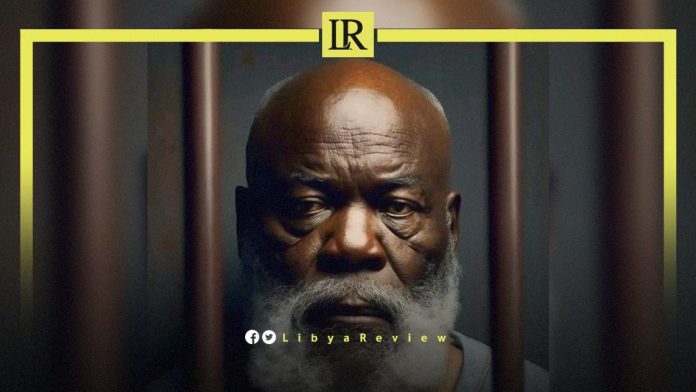 The family of a former Libyan intelligence officer, and suspect in the Lockerbie case said that they will sue the Prime Minister, Abdel-Hamid Dbaiba, and Foreign Minister, Najla Al-Mangoush for their "involvement" in handing over Abu Ajila Masoud to the FBI.
In a statement, the family called on the Libyan judiciary to "open an investigation and hold accountable all those who planned, orchestrated, and were involved in the kidnapping and extradition of their son to the United States."
It also said that it would "pursue the commander of the Joint Forces in Misrata, for his role in kidnapping their son."
Abu Ajila is accused of making the bomb that brought down Pan Am Flight 103 over Lockerbie.
The family said in a statement that Dabaiba "gave up Libyan sovereignty in order to stay in power. Abu Ajila was kidnapped from his home without a judicial order. Dbaiba forces detained him for a month without charge," the statement said.
Four Libyan security and government officials with direct knowledge of the operation recounted to the Associated Press (AP) the journey that ended with Abu Ajila Masoud in Washington. The Libya officials said Masoud was taken from his home in the Abu Salim neighbourhood of Tripoli, by militiamen in two Toyota pickup trucks. He was transferred to the coastal city of Misrata, and eventually handed over to American agents who flew him out of the country.
Last week, Masoud appeared in a US courtroom on Monday, according to a statement issued by the US Department of Justice. US Attorney General, Merrick B. Garland said the "relentless efforts over the past three decades led to the indictment and arrest of Abu Ajila for his alleged role in building the bomb used in the attack."
"The defendant is currently in US custody and is facing charges in the United States. This is an important step forward in our mission to honour the victims, and pursue justice on behalf of their loved ones," Garland added.
Meanwhile, the Libyan Parliament denounced the step. The Libyan Attorney General, Al-Siddiq Al-Sour announced that his office will launch an investigation into the incident.