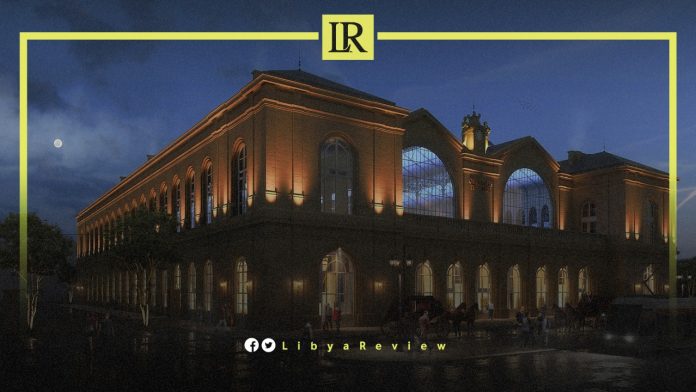 French authorities arrested two men, including a Libyan, in Paris after they threatened to blow up a metro station in Paris, the Public Prosecutor's Office said.

French newspaper Le Figaro stated that a 51-year-old French man and a 29-year-old Libyan were arrested in Gare Montparnasse in Paris on Friday morning.

One of them said that he wanted to blow everything up. They repeated the same threat after their arrest, Le Figaro reported.

Security services announced that the two were being held by the police on charges of terrorism, stressing that the intelligence services did not recognise them.

The Public Prosecutor's Office confirmed that the two were homeless, noting that in addition to alcoholism, the Frenchman may also have suffered from mental disorders, according to Le Figaro.

In the central laboratory in the police area officers found nine filled gas cylinders in the men's bags, these were however harmless and unrelated, the newspaper reported.

The French Interior Minister, Gerald Darmanin, asked the Governor-General of the Police to increase security in all centres of the capital. He suggested the possibility of mobilising more policemen and soldiers for security operations inside and outside the metro stations.

Notably, the Libyan suspect in the Lockerbie bombing, Abu Ajila Masoud, was extradited by the Tripoli-based government in mid-November. Abu Ajila is a former Libyan intelligence officer, who allegedly made the bomb that brought down Pan Am Flight 103 over Lockerbie.

Days after the "kidnapping from his bed in Libya," Masoud appeared in a United States (US) courtroom. However, the US said on December 21st, that the extradition of Abu Ajila "was legal and carried out in cooperation with the Libyan authorities." The Embassy also claims that the US will not renege on the financial agreement reached in 2008. Washington promised that the civil parties to the criminal trial which will take place in the US will not be able to claim more money from Libya.

Meanwhile, the Libyan Parliament denounced the step. The Libyan Attorney General, Al-Siddiq Al-Sour announced that his office launched an investigation into the incident.