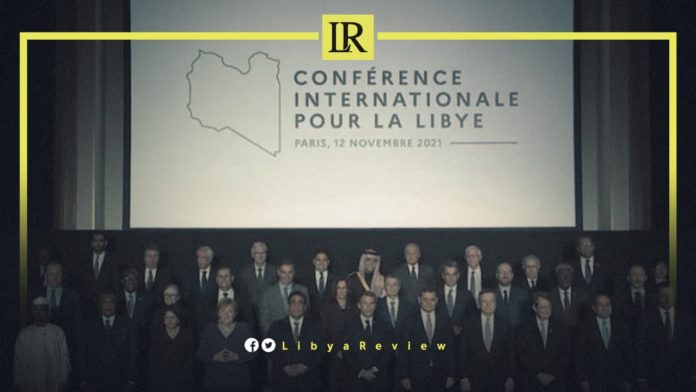 On Sunday, the Libyan Presidential Council welcomed the outcomes of the Paris Conference on Libya.
In a statement, the Presidential Council said that Paris Conference came at a "critical time, as Libyans are looking to draw the future of their country through a peaceful transfer of power and an end to the division."
The Presidential Council called for holding "simultaneous" presidential and parliamentary elections. It also stressed the need to "take all necessary measures to ensure the transparency and integrity of the elections and to block attempts to rig or overturn them."
Although the statement praised the efforts made by the High National Election Commission (HNEC), it called for more efforts to be made to facilitate the participation of internally displaced persons by establishing an accessible polling centre.
The Presidential Council also valued the efforts of the 5+5 Joint Military Commission (JMC) for its work in developing a plan to expel foreign forces and mercenaries from the country.
The statement stressed the importance of international efforts to monitor and secure the electoral process and to provide technical and logistical support to protect it. The Presidential Council affirmed its adherence to comprehensive reconciliation efforts in order to achieve the unity of the Libyan ranks.
On Friday, participants in the Paris International Conference on Libya stressed the need to hold presidential and legislative elections, as scheduled on December 24th.
The final statement of the conference, which was co-chaired by France, Italy and Germany, stressed the need for all concerned parties to accept the results of the elections. It reiterated its support for a comprehensive political process in Libya. It also called for forming a reconciliation commission under the auspices of the country's Transitional Presidency Council.
The participants of the Paris Conference have stressed the need for the full respect for Libya's sovereignty, independence, territorial integrity and national unity and their commitment to rejecting all foreign interference in Libyan affairs.
Notably, on Monday Libya's HNEC opened registration for candidates for the upcoming presidential and parliamentary polls to be held on December 24th. The elections are seen as a step toward normalcy, after nearly a decade of war affecting the country.