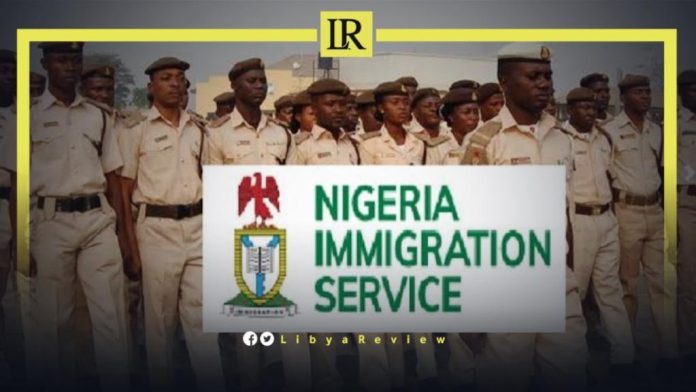 Nigeria's Immigration Service (NIS) announced that it has rescued six human trafficking victims, en route to Libya, according to Nigeria's Gazette newspaper.

Nigerian security official, Ahmed Bagari told reporters on Monday that the operation was conducted on Sunday.

He explained that the victims were five females, and one male aged between 20-35 years, were intercepted while on their way to Libya via Niger.

The official said that none of the victims had any travel documents, and no incriminating items were found on them during interrogation.

The victims have been handed over to the National Agency for Prohibition of Trafficking in Persons (NAPTIP) for further action.

He urged the public to exercise their civic responsibilities by reporting cases of human trafficking and other related criminal acts to the nearest security agencies.

In November, the International Organization for Migration (IOM) said that it has assisted 3, 000 Nigerians stranded in Libya, to return home safely via a voluntary humanitarian flight offer in 2022.

A statement from the IOM office in Nigeria signed by its Public Information Officer, Stylia Kampani, cited that the challenging security situation in the country has left many migrants stranded in Libya.

He added the repatriation by the Nigerian mission in Tripoli is part of the government's citizen diplomacy drive to protect Nigerians across the world.

"The EU, together with IOM, remains committed to sustainable reintegration of returning migrants as well as to strengthening national mechanisms and relevant actors in the reintegration sphere for the benefit of all returnees," noted Eleni Zerzelidou, International Aid and Cooperation Officer for Migration Drugs and Organised Crime.

So far over 28,000 Nigerians have been assisted to voluntarily return home between April 2017 and November 2022.

The IOM noted that the partnership between the European Union, under the EU-IOM Joint Initiative for Migrant Protection and Reintegration has been instrumental in helping give Nigerians a new perspective back home. "Libya has long been an important transit and destination country for migrants arriving from different parts of Africa.