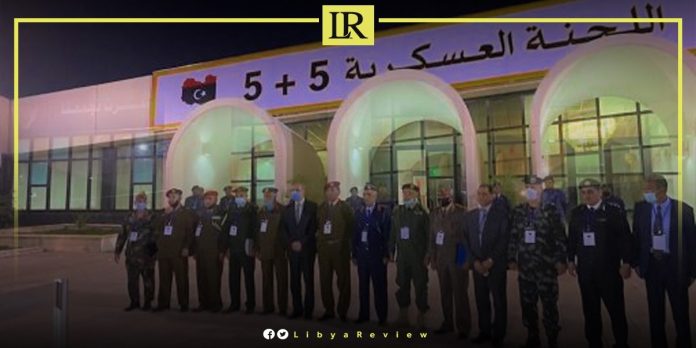 A member of Libya's 5+5 Joint Military Commission (JMC), Major General Mukhtar Al-Naqsa, said that the Committee will hold meetings on 15-16 January in the city of Sirte, central Libya.
Major General Al-Naqsa added that the United Nations Special Envoy, Abdoulaye Bathily, will participate in the meetings.
Another member of the committee, Mustafa Yahya confirmed that the participants will "discuss completing an action plan for the withdrawal of mercenaries, foreign fighters, and foreign forces from Libya."
The JMC held a meeting in Sirte in October 2021, after a 3-month halt. Bathily participated in the meeting.
The United Nations Support Mission in Libya (UNSMIL) stated that the Commission agreed to "create a subcommittee for classifying militias, overseeing the withdrawal of mercenaries and foreign forces, and supporting the authorities in managing weapons and ammunition in Libya." Bathily also emphasized the need for "political will to achieve this end."
During his first briefing before the UN Security Council, the UN Envoy stressed the importance of unifying the security and military institutions in the country. He also affirmed the importance of preserving the ceasefire agreement, during his meeting with the Commander-in-Chief of the Libyan Army, Field Marshal Khalifa Haftar in Benghazi.
"On the occasion of the disarmament week, I reiterate the UN's commitment to providing technical support to the 5+5 JMC to accelerate the implementation of the ceasefire agreement, including placing the regularization of arms under the sole control of the state," Bathily tweeted on Wednesday.
He affirmed his determination to listen to all Libyan parties, and reiterated the United Nations' support for a sustainable, Libyan-owned solution to restore peace and stability to the country.
He also stressed the importance of preserving the ceasefire agreement, and unifying the security and military institutions in Libya.