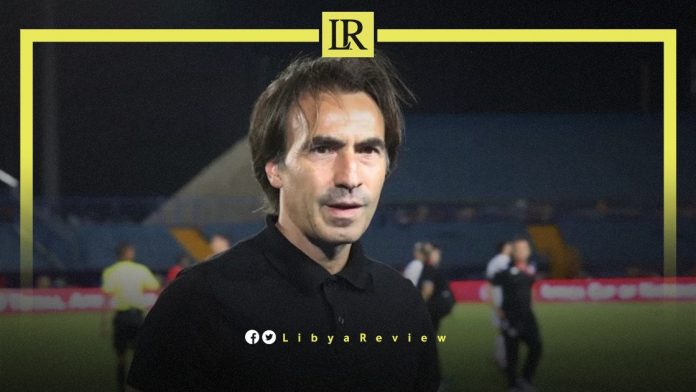 On Thursday, Libyan football coach, Corentin Martins said "We have the honour to play the first match against Algeria, the host country, and to be present during the opening ceremony of the TotalEnergies African Nations Championship (CHAN) 2022 opener on Friday."

The Mediterranean Knights will take on the Desert Foxes in the opening match of the tournament, at the Nelson Mandela Stadium in Algiers. In a press conference, the French coach stated that, "we know the Algerian national team, and we will show our potential during the match."

"We have no luck with the draw that put us in the same group as the hosts Algeria. It is a difficult derby match that awaits us, and therefore we will do everything we can to achieve a positive result. We will show our full potential as well especially since we worked to achieve the best possible result," he added.

The coach expressed his satisfaction with the preparations before the tournament.
"Our preparations went well. We played two friendly matches and lost both of them, but the friendly and official matches are different. We will play against Algeria in front of 40,000 spectators. Personally, I had the opportunity to witness similar matches. Unlike the players, we must seize the opportunity so that the result is in line with our objectives. I tried to name the best players, and the most prominent of them in terms of readiness for this tournament."

The former French international said that that "CHAN is a good opportunity for players to stand out, especially since it will be watched by many fans, which gives them the opportunity to stand out and become professional in better tournaments."

Libyan Captain, Ali Ramadhan Ali further added that "We have restored the spirit and determination within the team, and we are seeking to honour Libyan football."

"Previously, we were going through a difficult stage. God willing, we will play a good tournament. This time we are determined to play a positive tournament and to do well in the tournament. CHAN is an excellent tournament that we won in 2014. We wish success to Algeria, the organising country, in this edition, and the opening match is always difficult, but we will give everything we have to honour Libyan football," Ali noted.