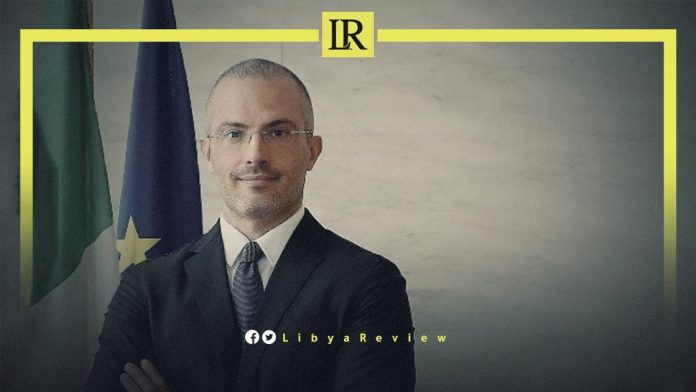 The Special Envoy for Libya of the Italian Minister of Foreign Affairs and International Cooperation, Nicola Orlando, affirmed that combating unauthorised immigration is a strategic priority for the Italian government.

The Italian Foreign Minister's Special Envoy to Libya added that combating unauthorised immigration will achieve stability in both Libya and the Balkans.

During the last period, the International Organisation for Migration (IOM) monitored a significant increase in the flow of immigrants from the coast of Libya towards Italy.

On Saturday, the Italian Minister of Foreign Affairs, Antonio Tajani, announced his invitation to the United Nations (UN) Special Envoy to Libya, Abdoulaye Bathily, to visit Rome, according to the Italian Nova news agency.

Tajani stressed that the UN initiatives aimed at stabilisation, with an agreement between the parties in Libya, are on the right track.

"We support international initiatives to reach elections and prevent irregular migration flows from Libya to Italy and Europe," Tajani said in the statement during a joint press conference with his Turkish counterpart, Mevlüt Çavuşoğlu, in Ankara on Friday.

The Foreign Minister stressed that Italy and Turkey have a common vision of Libya, adding, "we want to achieve stability, and we will work together because we are convinced of the need to hold elections," noting that stability also means limiting irregular migration flows.

Last month, Tajani noted that "Libya is a country with very strategic importance for Italy." He affirmed that Italy shares the hope that elections will be held soon, with the UN.

In an interview with the Italian newspaper La Stampa, he revealed his desire to visit Libya, provided there is a clear path leading to elections.

"We'll get there (Libya) sooner or later, but first we need a clear plan leading to elections. Libya's stability is essential also for the migration issue," the Italian Foreign Minister stated.

Tajani explained that the presence of a unified government in Libya is necessary to curb the fight against unauthorised immigration, in addition to stopping abuses.