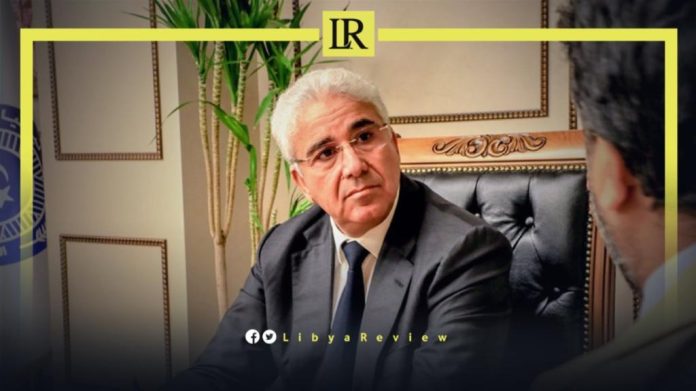 The Libyan Parliament-designated Prime Minister, Fathi Bashagha and the Minister of Electricity and Renewable Energy, Awad Al-Badri discussed cooperation with Egypt in the electricity and renewable energy sector

According to a statement, Al-Badri reviewed a letter by the Egyptian Minister of Electricity and Energy, to hold a consultative meeting to discuss joint cooperation in the electricity and renewable energy sector. The Egyptian-Libyan meeting aims to discuss the possibility of opening new horizons for Libyan and Egyptian companies. As well as enhance investments between the two countries.

Bashagha affirmed the necessity of cooperation, and benefiting from Egypt's experience in renewables, in order to contribute to advancing the economy and development.

The PM was briefed on the ministry's performance and work plans, and discussed the problems facing the electricity network. Especially regarding the Talmitha area, where more than 250 homes lost power.

Bashagha called on Al-Badri to quickly begin maintenance of the 220 kV power transmission lines in Jabal Al-Akhdar, Derna, and Tobruk.

Last year, Spokesman for the Egypt Ministry of Electricity and Renewable Energy, Ayman Hamza revealed a proposal to raise the voltage of the electric line with Libya from 220 to 500 kilovolts. This is so that the exchange capacity would be increased to 2,000 megawatts.

In statements to 'Youm 7', Hamza added that 100 megawatts are currently being transferred at a voltage of 220 kilovolts on the current interconnection line. The capacity was raised in January 2020 to 150 megawatts.