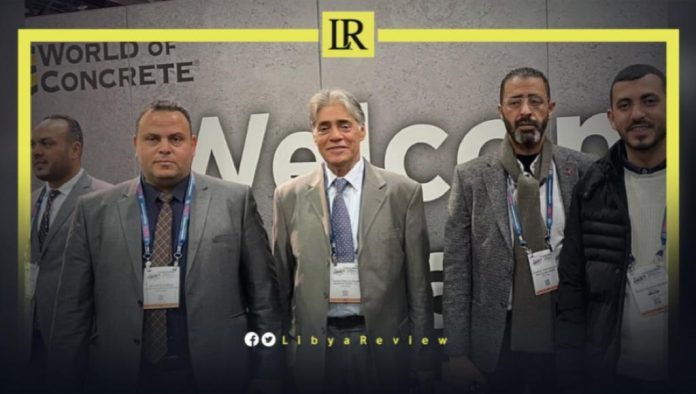 The US Embassy in Libya congratulated the Libyan business delegation on its "successful" visit to the World of Concrete (WOC) trade fair in Las Vegas, Nevada, on 17-19 January.

The Embassy described the WOC as the world's largest trade fair, specializing in the commercial concrete and masonry construction industries.

The statement noted that the event represented the largest reverse trade mission from Libya to the US, in over a decade.

The Embassy noted that the fair succeeded as a result of the close collaboration between it, the US Foreign Commercial Service, the American Chamber of Commerce in Libya (LibyaAmCham), and the Tripoli Chamber of Commerce, Industry, and Agriculture.

Last week, the Chargé d'Affaires of the United States Embassy to Libya, Leslie Ordman held a meeting with a number of youths in Benghazi.

"On meeting with dynamic young Libyans in Benghazi, "I'm amazed and impressed by the significant contributions by our grantees and alumni of US exchange programs who are making a difference in their local communities, and at the national level every day," the US Embassy tweeted.

The US diplomat added, "meeting these dynamic Libyans gives me great confidence in Libya's future. Positive outcomes can be accomplished when people pull together to achieve common, beneficial aims."

During his meeting with the Speaker of Libya's Parliament, Ageela Saleh on Wednesday, Ordman stressed the importance of "building unity across divides to best serve the interests of the Libyan people, including fulfilling their longstanding demand to choose their leaders."

On his part, Saleh reaffirmed the Parliament's legitimacy as the country's legislative authority. He also stressed the need to set a mechanism for the fair distribution of national wealth across the country.

Earlier this month, the US Embassy announced that the Department of State Office to Monitor and Combat Trafficking in Persons (TIP), has implemented bilateral, regional, and global projects worth more than $225 million dollars in over 95 countries, including Libya, to address human trafficking and its drivers.

The US Embassy said in a statement on Wednesday that "corruption is one of the drivers of human trafficking. US-efforts to address both issues involve reducing the ability of human traffickers to use the U.S. & international financial systems to hide assets & launder their proceeds," it added.

The TIP said that it has allocated $750,000 for Libya and Sub-Saharan African Countries from August 2021 to July 2024. The US Commission for International Justice and Accountability (CIJA) will implement the project.