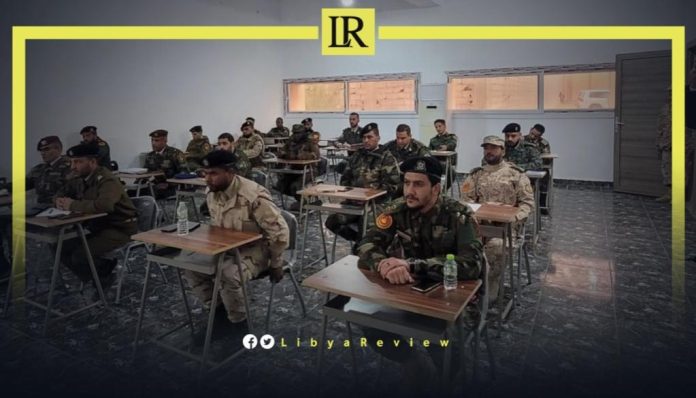 On Monday, the European Union Border Assistance Mission in Libya (EUBAM) began a basic training course on Criminal Intelligence, for the Libyan Border Guards (MoD).

In a tweet, the mission said that this training "comes in the framework of the support to the Libyan border authorities, and in cooperation with the Spanish National Police."

It added that the training, aims to improve the "gathering, analysis, and distribution of information, and will be followed by the delivery of specialised equipment."

Last year, EUBAM said that representatives of Burkina Faso, Chad, Libya, Mali, Mauritania, and Niger, "consider cross-border cooperation as an important way to ensure border management."

The representatives of the six countries united at a regional conference in Tunis, where they noted that cross-border cooperation is "a fundamental prerequisite to a successful strategy to counter complex cross-border challenges, such as terrorism and organised crime."

"Now the focus turns to ensure that we remain actively engaged. EUBAM Libya's priority is to continue this dialogue further with the countries of the region," EUBAM tweeted.

Earlier, the European Union affirmed its support for the mediation process in Libya, and encourages a "consensual and inclusive solution, Libyan-led and Libyan-owned."

This came during a speech delivered by the EU Commissioner for Neighbourhood and Enlargement, Oliver Várhelyi on behalf of the High Representative of the EU for Foreign Affairs and Security Policy, Josep Borrell.

During a plenary session for the European Parliament, Várhelyi said "there is a large consensus that the only sustainable way forward is to encourage a consensual and inclusive solution, Libyan-led and Libyan-owned. This is in the best interest of the Libyan people, who deserve a stable, peaceful, and prosperous country."

Várhelyi warned that Libya is "again in a dangerous political stalemate, after the hope and the progress thanks to the Berlin Process in 2021. As the United Nations Support Mission in Libya (UNSMIL) has been extended for one year, Special Envoy Abdoulaye Bathily can focus on establishing a strategy to resume a political framework for negotiations."

He called for encouraging the different Libyan actors from all sides to enhance dialogue and reach a consensus. "The call on foreign forces to withdraw from Libya must also be translated into practice," he affirmed.

Várhelyi pointed out that the European Union, along with the other international partners active in Libya, can make a difference by proactively supporting the mediation efforts.