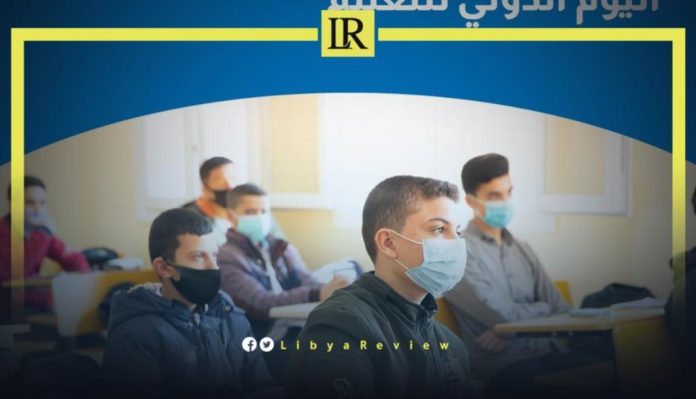 On Tuesday, the United Nations High Commissioner for Refugees (UNHCR) announced that it had implemented 16 'Quick Impact Projects' that focused on the rehabilitation of schools. This aimed at providing a better learning environment for displaced people, returnees, asylum-seekers, and refugees in the country.

In a tweet marking International Education Day, UNHCR added that "thanks to rehabilitation work in Libya, thousands of children have now a safer learning environment." The day highlights the ongoing need for quality education around the world. Under the framework of the United Nations' Sustainable Development Goal (SDG) 4, titled "Quality Education," International Day of Education sheds light on each partner nation's commitment to "ensure inclusive and equitable quality education and promote lifelong learning opportunities for all."

It added that rehabilitation is part of UNHCR's Quick Impact Projects, and it included the construction of new washrooms, and the expansion of classrooms and health rooms.

On 5 January, UNHCR, with partners LibAid, began a distribution campaign targeting displaced people in Benghazi. A total of 70 families (394 individuals) received assistance including blankets, mattresses, raincoats, kitchen sets, jerry cans, plastic sheets, and hygiene kits.

Notably, the UNHCR recently reported that 143,000 Libyans remain Internally Displaced Persons (IDPs), while 688,121 others have returned from displacement.

UNHCR indicated in its monthly report that 43,000 refugees and asylum-seekers left the country, as of mid-December 2022.

It also said it has helped 24,788 migrants, who disembarked in Libya. It noted that it will continue, alongside its partners to provide aid and services to some of the most vulnerable refugees and asylum seekers in Libya, with annual funding estimated at $70 million dollars in 2022.

Michele Servadei, UNICEF Libya Representative said last month that they estimated that 32,000 children are severely, and acutely malnourished. "We could treat them all and build system capacity to screen and treat with about $3.5 million dollars. We need your support."

Libya has been in chaos since a NATO-backed uprising toppled longtime leader Muammar Gaddafi in 2011.