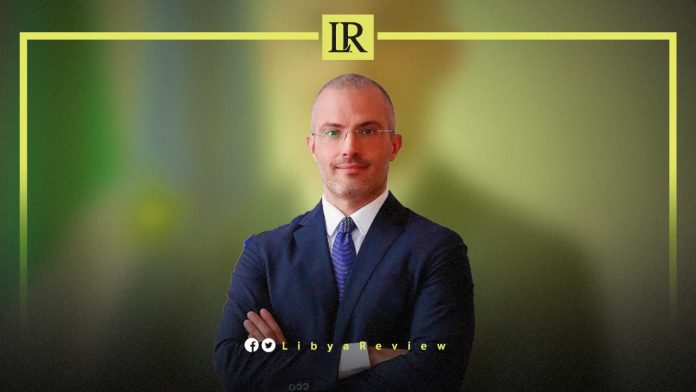 Nicola Orlando, Italy Special Envoy to Libya met with officials from the Tunisian Foreign Ministry to discuss the stability of Libya.
The Italy diplomat stressed the need to hold elections in Libya as soon as possible. As well as discussing the potential impact of the Ukrainian crisis on Libya's security, according to the Italian news agency, Nova.
The meeting was held on Monday in the presence of the Director-General of Tunisia's Arab Affairs Department Ben Sghir, and the Italy Ambassador to Tunisia, Lorenzo Fanara.
"We highlighted our common focus on Libya's stability and unity, and the need to respond to the call of three million citizens for elections," Orlando tweeted.
"We expressed our concern about events in Ukraine, and their impact on Libya's security and stability," he added.
Notably, the Libyan Embassy in Ukraine has been temporarily moved from Kyiv, to the western city of Lviv, near the Polish border. This is according to the Charge d'Affairs of the Libyan Embassy, Adel Bin Issa.
He added that the move was a result of the military operations, and the deterioration of the situation in Kyiv. The step follows other Arab and foreign embassies, "in order to facilitate the provision of the best consular services, and the necessary facilities for our citizens, until the situation stabilizes."
"I will remain at the Embassy in Kyiv until the last Libyan citizen leaves the capital and its suburbs," Bin Issa said.
Last week, the Libyan Foreign Ministry urged all citizens currently in Ukraine, to communicate with members of the repatriation committee in the Embassy in Slovakia. This is to ensure they are registered.
The Embassy called on its citizens residing in Ukraine to communicate with it on the emergency numbers provided, or through its official website for more instructions and advice.
Libya's Foreign Ministry had previously advised citizens residing in Ukraine to leave, and called for those planning to travel to postpone their trips at this time. The Ministry's advice comes against the backdrop of tensions amid Russian advances in the country.
Libya's Minister of Economy, Mohamed Al-Hwaij denied any negative impact of the Ukrainian crisis on the grain markets in Libya. He emphasised that "the country's strategic reserves of wheat are sufficient for more than a year."
"The Ukrainian crisis will not have a significant impact on the country's grain markets because it covers only 20% of Libya's wheat imports," Al-Hawij said in press statements on Saturday.