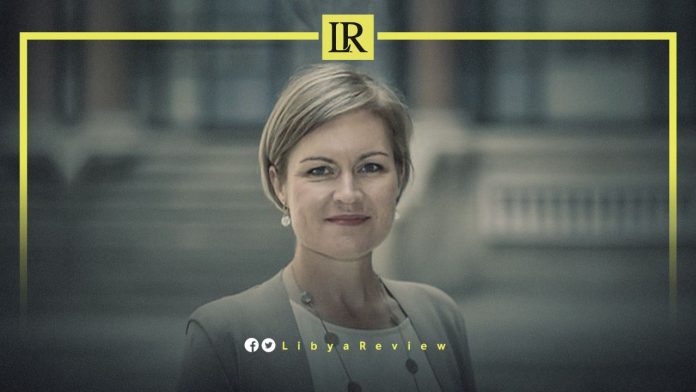 On Wednesday, the UK Ambassador to Libya, Caroline Hurndall said that "Libya's leaders are failing their country," indicating her desire for "real measures that show that these leaders are ready to put Libya's interests first, instead of protecting their own."
In an interview with Asharq Al-Awsat, Hurndall said: "When these leaders fail to make progress, ordinary Libyans lose every day. More than 10 years after their (revolution), Libya must develop, benefiting from its vast enviable natural and human resources."
Hurndall stressed that the responsibility for upholding the arms embargo in Libya "is the responsibility of every member state of the United Nations, and we expect all countries to do so. The same applies to foreign fighters and mercenaries present in the country. Their presence is also a violation of the arms embargo, and we want to remove them, without delay."
She pointed out that "the ongoing political impasse in Libya is not insurmountable. There are solutions out there. But compromise is needed from all sides, focusing on Libya's future. The UK is ready to support efforts to reach such a compromise."
The Ambassador rejected criticism of the UK's bias towards political Islam in the region, claiming that: "This is not true. The United Kingdom does not spread any particular ideology in Libya, but encourages all parties to engage in political dialogue to find a way out of the current crisis."
She also praised the Presidential Council's significant role in launching the preparatory meeting for the National Reconciliation Conference in Libya.
In addition, Hurndall called on the Libyan Parliament, the High Council of State (HCS), and all active institutions in the country, to "respond to the aspirations of the people, and quickly put in place the constitutional framework for organizing elections.
Libya's current political stalemate grew from the failure to hold elections in December 2021 and Prime Minister Abdel-Hamid Dbaiba's refusal to step down. In response, the country's eastern-based Parliament appointed Fathi Bashagha, who has sought to install his government in Tripoli for months.
The protracted stand-off between the two governments led to bouts of clashes in Tripoli last year, risking the return of civil war to the oil-rich nation after months of relative calm.
The North African nation has plunged into chaos after a NATO-backed uprising toppled and killed longtime leader Muammer Gaddafi in 2011. Libya has been virtually ruled by a set of rival militias and armed groups in the east and west.