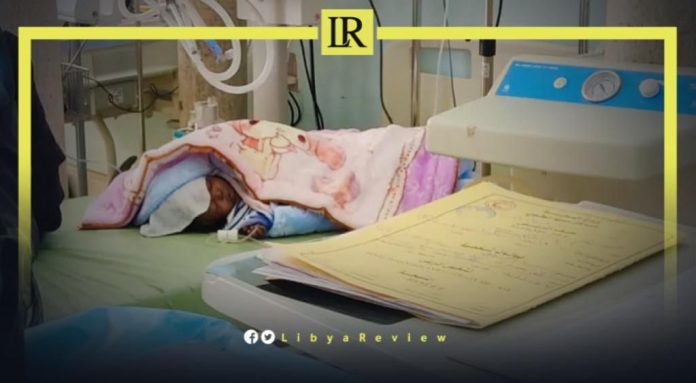 The Sebha Medical Center announced that a two-year-old boy in its intensive care unit had died of meningitis.
The center indicated that there are two other children in a deteriorating health conditions, one of whom is less than 45 days old.
According to a statement, the center expressed its fear of the spread of meningitis among young children. It called on parents to "quickly go to nearby health facilities in the event of children having gastroenteritis or suspected food poisoning."
On Monday, the Sebha Medical Center declared an outbreak of meningitis among children.
The centrer announced that it had received 22 cases during November, in children ranging from one month to nine years.
It explained that most of the infected cases suffer from high temperatures, and acute intestinal influenza. Some cases were admitted to the sheltering section because of food poisoning and severe intestinal influenza.
The center confirmed that monitoring officials were studying the causes leading to the high rate of injuries among children.
Last month, a report published by the AlJazeera website said that Libyan cancer patients are selling their properties and assets in search of a dose of chemotherapy treatment. As this costs more than $3,000 dollars (15,000 LYD).
The report stated that the number of people diagnosed with cancer in Libya is officially estimated at between 25,000-30,000, including 6,000-8,000 children, although doctors' estimates far surpass these numbers.
Most treatment costs for cancer were paid out-of-pocket by patients. Better financial protection may allow more patients to receive comprehensive treatment, while avoiding bankruptcy.
The Head of the Scientific Council of the National Cancer Control Program, Hussein Kamuka denounced the government's mismanagement of the crisis. He pointed out that oncology patients are the most affected by the chaos and political division that has afflicted the country since 2011.