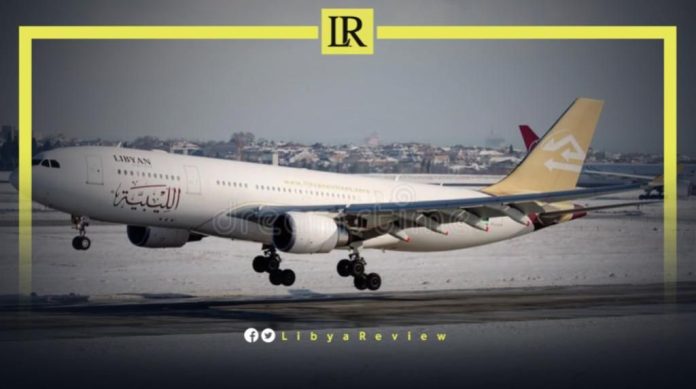 The Airbus A330 has joined the Libyan Airlines fleet starting on Friday, according to Saber Al-Tir, the Director of the Airline's Information Office.
Libya also owns two Airbus A320s. The flights will be scheduled based on the demand of the customers, according to Altair.
The Libyan official told Bekam news website that Libyan Airlines owns five planes but they are out of service, while two other planes have completed maintenance abroad; the A320 in Egypt and the Bombardier CRJ in Slovenia. He pointed out that the employees of the Libyan Airlines have not received their salaries for 17 months.
Last week, the Libyan Airlines Company, the national flag carrier of Libya, denied all rumours that it would be suspending its flights permanently and declaring bankruptcy.
In a statement, it confirmed that "today's suspension was exceptional to complete routine procedures," adding that it would resume its flights tomorrow afternoon. The company added that all rumours are "baseless, and lack credibility."
A high-level Libyan Airlines delegation headed by Hamed Esbaqa, Chairman of the Board of Directors of the company, visited Egypt's state-owned airline company EgyptAir last year.
Both sides reportedly reached an agreement for the EgyptAir Training Academy to train Libyan pilots on the Airbus A320 and A330 aircraft.
This is a part of EgyptAir's strategy to enhance joint cooperation with Arab airlines in various fields of air transport. Cairo International Airport received its first flight from Tripoli in September 2021.
Many neighbouring countries have resumed flying with Libya, such as Tunisia and Egypt, but the European Union (EU), except Malta is still suspending direct flights with Libya.
The EU said in April 2022, that it will continue to prevent Libyan planes from entering its airspace. This decision was made due to fears that the Libyan authorities will not be able to guarantee the safety of planes, and the continuing clashes between the conflicting Libyan parties.