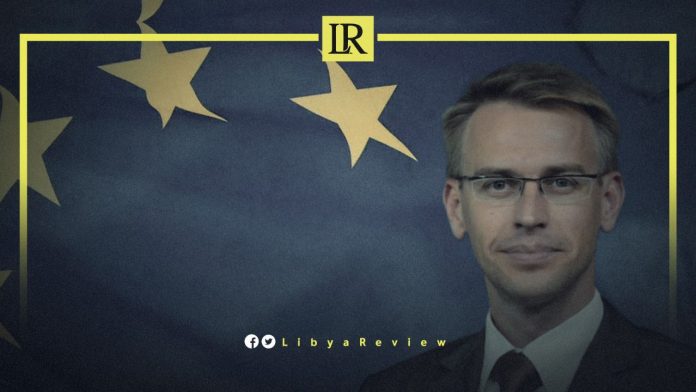 On Monday, the Spokesman for the European Union, Peter Stano said that the bloc is "fully ready to strengthen its economic and oil cooperation with Libya, and address the challenges facing the country."

In press statements, he indicated that the EU will be keen to develop its economic cooperation with Libya in order to support its stability. He stressed, "Libya is an important oil partner for the EU."

Notably, in May 2022, the former Chairman of the Libyan National Oil Corporation (NOC) Mustafa Sanalla said that Libya has the ability to securely supply Europe with oil and natural gas by sea, using existing infrastructure.

He explained that "a number of international oil companies, such as Italy's Eni, France's Total Energy, Repsol, ConocoPhillips, Equinor, OMV, and others, have invested and contributed more than $1 billion annually to exploit resources in Libya."

Sanalla's statements contradicted the Ministry of Oil's announcement about Libya's inability to increase production of oil and gas for the next five years, explaining that "the existing capabilities do not allow for an increase in production".

On 16 March, Prime Minister Abdel-Hamid Dbaiba urged OPEC countries to increase oil production to cover the international deficit, and control the current global energy crisis.

In January, Italy's state-run energy company, ENI signed an $8 billion dollar deal with Libya's NOC. This is to develop two offshore gas fields, as European nations seek to cut their dependence on Russian energy.

Production is expected set to start in 2026, the company said on 28 January. ENI estimated the fields could produce about 7.5 billion cubic meters of gas a year, or more than two-thirds of the amount Italy imported from Russia last year.

European nations have been rushing to purchase natural gas from non-Russian sources, including North Africa, following Moscow's invasion of Ukraine in February 2022.

Russia, the largest supplier of natural gas to Europe prior to the invasion, sharply cut exports to the continent last year in what EU officials said was an attempt to blackmail Brussels into cutting support for Ukraine. Italy had been the second-largest consumer of Russian gas in Europe after Germany.

The energy cut has caused natural gas prices in Europe to skyrocket to record levels, forcing companies and consumers to slash consumption. Prices have since returned to prewar levels, amid a warm winter.

ENI announcement came as Italian Prime Minister Giorgia Meloni toured energy-rich North Africa.