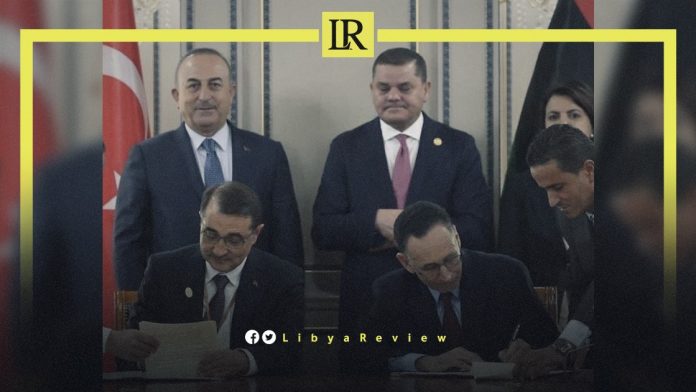 The EU Spokesman, Peter Stano said the recently signed hydrocarbons deal between Libya and Turkey could "potentially undermine regional stability".
"The European Union takes note of the reports indicating that Turkey and the Libyan Government of National Unity (GNU) have signed an agreement on hydrocarbons based on the 2019 Turkey-Libya Memorandum of Understanding, on the delimitation of maritime jurisdiction areas in the Mediterranean," the EU said in a statement on Monday.
It stressed that the hydrocarbons deal requires further clarifications, given that it's based on a memorandum that "goes against Law of the Sea and infringes on third states' rights." Stano affirmed that "actions that could undermine regional stability should be avoided."
On Monday, Libya and Turkey signed several economic agreements that included potential energy exploration in maritime areas, Mevlut Cavusoğlu, Turkey's Foreign Minister said.
The agreements will allow for oil and gas exploration in Libyan waters. This comes three years after the two countries signed a maritime border deal.
Moreover, the Greek Foreign Ministry said in a statement that it was following the developments in Libya "very closely."
The statement added that Greece "holds sovereign rights in the area, which it intends to defend by all legal means, in full respect to the International Law of the Sea."
In turn, the Energy and Natural Resources Committee of the Libyan Parliament rejected the deal, saying that the GNU's "mandate has ended and it has no longer a legal authorization to broker any international deals."
The committee added that the "signing of the agreement with Turkey is illegal, and not binding for the Libyan state, as it was signed by a non-eligible party."
It also rejected "such individual actions by the outgoing government, which seeks to stay in power at the expense of the capabilities of the Libyan people."