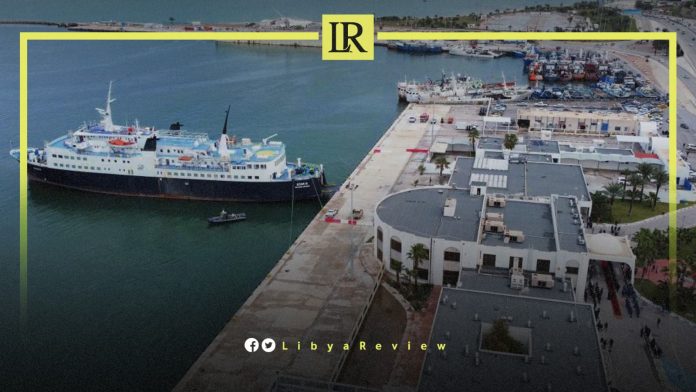 On Sunday, Libya and Tunisia launched a Cruise Line for the first time in over 11 years.

In a statement, the Libyan Ministry of Transport said that the opening ceremony was attended by the Minister of Transport, Mohamed Al-Shuhubi, the Tunisian Ambassador to Libya, Al-As'ad Al-Ajli, and a number of senior Libyan officials.

"Efforts will be made in the future to launch several cruise lines from Libya to neighbouring countries," the statement added.

"The Libyan people have been waiting for the launch of this cruise line for over a decade. The first trip will be from Tripoli, to Tunisia's Zarzis city," it noted

"We are working to launch cruise lines to Malta, Morocco, and Egypt," Alaa Al-Sokni, Director of the Tripoli marine passenger station said during the ceremony.

In December 2022, Libya and Turkey resumed cruise ship services, after a 25-year break.

This is part of efforts to restart cruise ship services, in partnership with Karanfil Group, Kevalay Tourism, and the Libya Iron and Steel Company (LISCO).

The launch of the cruise line comes within the framework of the Libyan government's efforts to promote partnership between the public and private sectors.

"The Government of National Unity (GNU) has contributed to overcoming all the difficulties and obstacles that faced the implementation of this project," a statement read. "We are in the process of taking several special measures, in agreement with the Egyptian, and Moroccan governments, to launch tourist cruise lines in the near future."

"There is a good demand for this cruise line, even though it's not summertime. In the first trip, there are about 220 passengers, and the trip takes about 48 hours," Taha Hadid, Spokesman of the Misrata maritime station.

In August, the Chairman of the Turkish-Libyan Business Council, Morteza Kronfel said that the volume of trade exchange between Turkey and Libya amounted to $3.6 billion dollars.