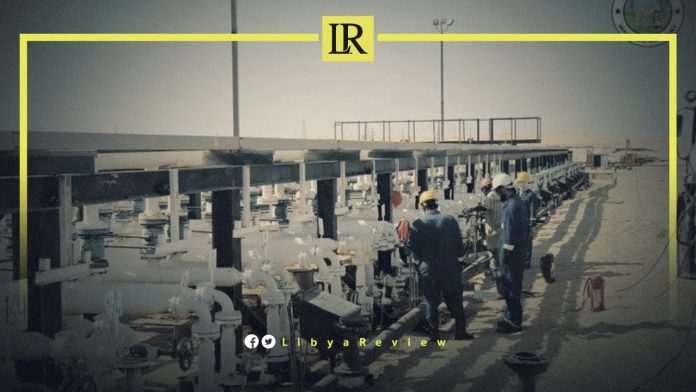 Libya's Sirte Oil and Gas Company announced that criminal groups had attacked crude oil and gas pipelines, belonging to the company. This led to the loss of 1,600 barrels per day, and the closing of several wells to fix the damage.
The company said in a statement on Friday that its, "properties and production lines in various locations and fields are still subjected to systematic tampering and deliberate corruption."
"The company's oil and gas transmission lines in the South Zaltan and Al-Lahib fields were attacked, resulting in the loss of more than 1,600 barrels of crude oil," the statement explained.
"About four kilometers of pipelines were stolen from well 52-C on Thursday. The criminals also tried to steal the 4-inch gas lifting line, and deliberately punctured it from four points in order to empty it of its gas content," the statement added.
The joint production line for producing wells No. 141-C-334 & C, with a diameter of eight inches, was also attacked. The group punctured the production line, causing an oil leak. The company subsequently closed the wells to fix the leak.
The Sirte Company called on the competent authorities to take the necessary and urgent measures to prevent the recurrence of such crises.
Notably, the Libyan Ministry of Oil and Gas stated that stopping the export of oil was, "a prejudice to national security and tampered with the capabilities of the Libyan people."
This is in response to the National Oil Corporation's (NOC) announcement that it would stop the export of oil from Libyan ports due to bad weather conditions. The ministry stated that these technical matters are dealt with by the port administrations, and offshore platforms.
It stated that the National Meteorological Center bulletin issued this morning does not state that there is any warning of a change in weather conditions. The center added that the wind speed did not exceed 20 knots, and the wave height did not exceed 2.50 meters at maximum.
The Ministry added that the suspension of exports came without prior warning or coordination. "There is no need to stop exports, especially as the price of crude oil reached nearly $120 per barrel," the Ministry said.
In January, Libya's NOC announced that the country's revenues of oil and gas exports reached more than $21.5 billion in 2021, the highest level in five years.
The state-run NOC said that the total net revenue for oil and gas exports last year amounted to $21.5 billion dollars, as well as €30 million euros in non-dollar sales.
It added that the record levels were achieved in November and December, raising a combined $4.3 billion in the two last months of 2021.