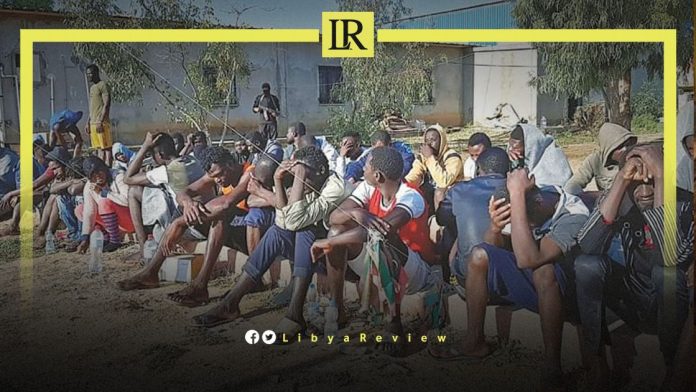 The Head of the Al-Khums Security Directorate, Brigadier Muftah Ahmad Haidar stated that "the city faces an accumulation of immigrant corpses in the morgues." He stressed the need to allocate a piece of land as a cemetery.

This came in his speech during a press conference of the Red Crescent on illegal immigration, with a special focus on the suffering of Al-Khums.

Haidar pointed out that corpses have been in the refrigerator for about two years, as there is no cemetery for burial. He called for the opening of a branch of the Anti-Illegal Immigration Agency in the city, to deal with the worsening phenomenon.

He pointed out that the city "has many expatriates of different African nationalities, who do not have any identification papers."

The Red Crescent branch of Al-Khums called on the competent authorities to "assume their responsibilities towards Al-Khums and Libya in general, and to assist its humanitarian efforts in recovering the bodies of migrants."

The branch stressed the need to "allocate a cemetery in the city for corpses, as well as provide support in the operations of exhuming the bodies and provide vehicles for transportation and burial."

Last month, the Red Crescent in Tripoli announced that eight people died, and 92 others were rescued after their boat capsized off the Libyan coast.

Bodies washed ashore near the Libyan town of Garabulli, 40km east of Tripoli. This is part of a growing number of deadly shipwrecks that have killed scores of migrants, according to Reuters. Red Crescent workers in protective clothes were seen laying the bodies of the drowned into bags by the portside.

According to the Red Crescent, eyewitnesses said nearly 150 people had packed onto the boat, in hopes of reaching Italy.

Libya is a major departure point for people seeking to cross the Mediterranean, given its proximity to Italy and its own porous borders. However, immersed since 2011 in its own conflict, and with much of the country controlled by armed militias, Libya has become dangerous for migrants and refugees.