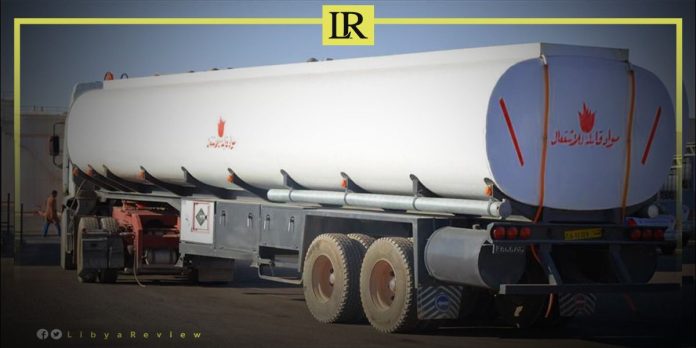 On Monday, the Chadian authorities authorized the import of fuel from Libya for the next two months. This is pending the completion of oil refinery maintenance work

In a statement, the Chadian customs department called on the country's administrative authorities to "take all measures to facilitate the entry of fuel imports across the country, and to strictly prohibit any smuggling of fuel," according to Al Wihda newspaper.

This comes against the background of the Chadian government's announcement of maintenance work at the state-owned oil refinery.

The Chadian authorities confirmed that the fuel imports "would be free of duties and taxes for two months, the period provided for the maintenance."

Libya's fuel subsidies are estimated at about $3.9 billion dollars, or 17.7% of the GDP. The price of Libyan gasoline is cheaper than water, and is one of the cheapest fuels in the world.

The oil-rich country ranked second, after Venezuela. Currently, a liter of fuel will set you back at just $0.031.

Post-2011 Libya has been blighted by a series of oil facility blockades, and reduced production by various players vying for influence, power, and money.

Libya produces about 1.2 million barrels of oil a day and is exempt from the OPEC+ production deal because of security concerns.

Notably, Libya has plunged into chaos after a NATO-backed uprising toppled and killed longtime leader Muammar Gaddafi in 2011. In the chaos that followed, the county split, with the rival administrations backed by rogue militias and foreign governments. The country's current political crisis stems from the failure to hold elections on 24 December 2021.

The country's Prime Minister, Abdel-Hamid Dbaiba who is leading a transitional government in Tripoli has refused to step down. The country's eastern-based Parliament appointed a rival Prime Minister, Fathi Bashagga, who is seeking Libya's UN seat.