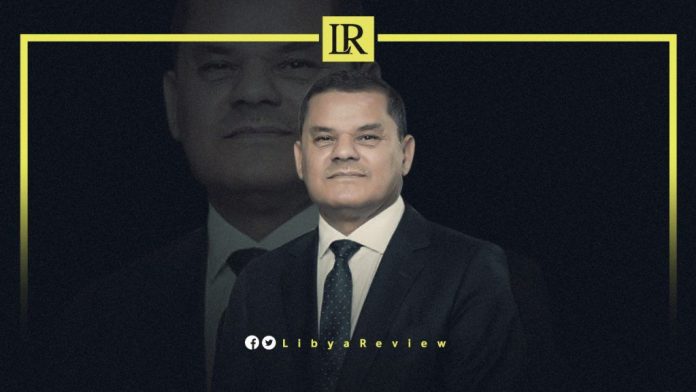 On Sunday, the High Council of the State (HCS) agreed to form a committee to urgently follow up on what it described as "violations committed by the Government of National Unity (GNU), headed by Abdel-Hamid Dbaiba."

In a statement, the HCS accused the GNU of "deviating from the roadmap drawn up for the holding of Parliamentary and Presidential elections."

The statement indicated that the session, which was chaired by HCS Head, Khaled Al-Mishri, was devoted to discussing the latest political, security, and economic developments in the country.

HCS members added that the Dbaiba-led government "lacks transparency, as it refused to be subjected to any accountability or hearing sessions."

They discussed the violations committed by the GNU, including "concluding long-term and binding agreements on the Libyan state, which violate Article No. 6 of the roadmap."

The statement also highlighted the government's "failure to carry out the preliminary procedures for the elections. Especially with regard to verifying the validity of national ID numbers, in violation to paragraph one of Article 1." As well as accusing the government of "lacking transparency in issuing statements about oil production, expenses, and revenues."

In April, Al-Mishri said that the GNU is "only preoccupied with holding parties and organizing fake forums."

"In light of the complete collapse of national security, and the encroachment of Libyan lands by illegal immigrants who have formed criminal gangs, we find the GNU is only concerned with employing state funds and its executive institutions with the aim of keeping itself in office," he said.

The HCS Chairman claimed that the GNU controls a third of the country, and cannot supervise the upcoming elections.

Libya has been in chaos since a NATO-backed uprising toppled longtime leader Muammar Gaddafi in 2011. The county has for years been split between rival administrations, each backed by rogue militias and foreign governments.

The current stalemate grew out of the failure to hold elections in December, and the refusal of Dbaiba, who is leading the transitional government, to step down.

In response, the country's eastern-based Parliament appointed a rival Prime Minister, Fathi Bashagha, who has for months sought to install his government in Tripoli.