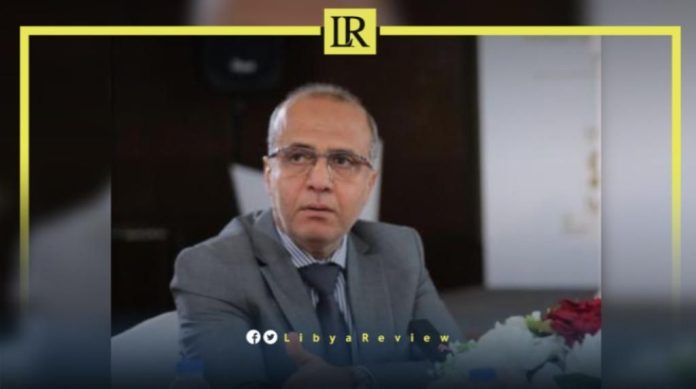 The Deputy Head of the Libyan Presidential Council, Abdullah Al-Lafi confirmed that Turkey participated in Thursday's drone strike on the city of Al-Zawiya.

In a press statement, Al-Lafi claimed that, "Our Turkish friends have a prominent role in helping us start our operations to cleanse the city of Al-Zawiya. The criticism directed towards our cooperation with them is unwarranted, as we have a common agreement of cooperation."

On Saturday, the Commander-in-Chief of the Libyan National Army (LNA), Field Marshal Khalifa Haftar received the UN Envoy to Libya, Abdoulaye Bathily in Benghazi.

Bathily briefed Haftar on the United Nations Support Mission in Libya's (UNSMIL) upcoming plan, which will lead to the holding of the Presidential and Parliamentary elections.

The statement added that they stressed the importance of supporting the efforts of the Libyan Parliament, and the High Council of State (HCS) to complete the constitutional rule.

On his part, Haftar expressed his "continued support to my efforts on the political process, and to the important work of the 5+5 Joint Military Commission (JMC) in creating an enabling security environment," Bathily tweeted.

The two officials had previously met in Benghazi last month. They discussed the political, security, and social situation in Libya. "We agreed that it is imperative that all parties engage constructively, and without delay, to establish a constitutional framework to facilitate free, fair, and transparent elections in 2023," Bathily tweeted.

Bathily encouraged Haftar to continue support for the JMC. As well as commending his commitment to back the implementation of the action plan for the withdrawal of all foreign forces, and mercenaries. "This will contribute to sustainable peace and stability in Libya," he explained

The two agreed on the critical need to unify state institutions, including the military. As well as ensure national resources are managed transparently, for the benefit of all Libyans.