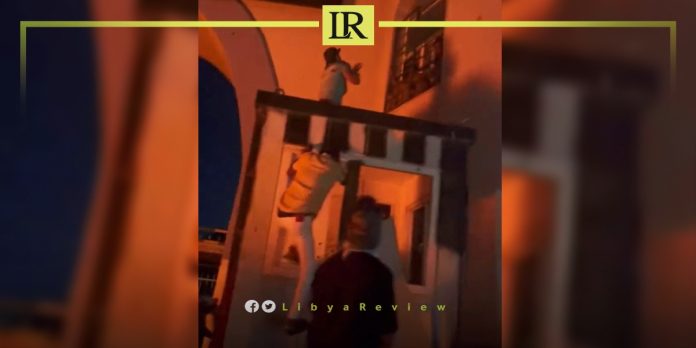 The Interior Ministry of the Libyan Parliament-designated government has strongly condemned the "acts of violence and suppression against peaceful protesters in the capital, Tripoli." In an official statement, the Ministry denounced the "coercive actions and kidnappings of activists carried out by armed groups affiliated with the Government of National Unity (GNU) in Tripoli."
The Ministry urged all security forces in the western region to "protect demonstrators and create an atmosphere conducive for the exercise of their freedom of expression." The statement highlighted the ministry's commitment to "fulfilling all its duties and being a protective shield for the free Libyan people. Our role is to serve as a guardian for our free people, not as a tool for their oppression and the deprivation of their most basic rights guaranteed by law."
The condemnation amplifies growing concerns over human rights abuses, and challenges to free speech in the country. This stern stance against violence and suppression adds another layer of complexity to Libya's ongoing political struggles, and underlines the necessity for the protection of democratic rights amid turmoil.
With the Libyan Interior Ministry taking a firm stand, international eyes are now more focused on the country's efforts to ensure the security and fundamental rights of its citizens.
Notably, dozens of protestors gathered on Tuesday evening in front of the Police Academy in Tripoli, urging the expulsion of all Syrian mercenaries from the premises.
Protesters associated with the "Youth Movement of Al-Hadaba District" gave the GNU hours to remove the Syrians, accusing the government of squandering and misusing state funds. They warned of escalating actions if the mercenaries' presence persists.
In a statement released on Tuesday, the movement called on the 444th Brigade to intervene, and use force to expel the mercenaries. It urged all Libyans to join their cause in removing the mercenaries from the camps.
The movement affirmed that their continued presence "poses a significant security and social threat to the area, and its residents."
Videos circulating on social media showed Libyan protesters storming the Police Academy, where the Syrian mercenaries are stationed, engaging in heated altercations with them. They set fire to tires, blocked surrounding roads, and chanted, "We are coming for you, Syrians. Leave Libya," demanding their repatriation.
The issue of removing mercenaries from Libya remains a subject of local and international debate, and faces various challenges, despite the efforts of the 5+5 Joint Military Commission (JMC) to establish a mechanism for their complete withdrawal from the country.