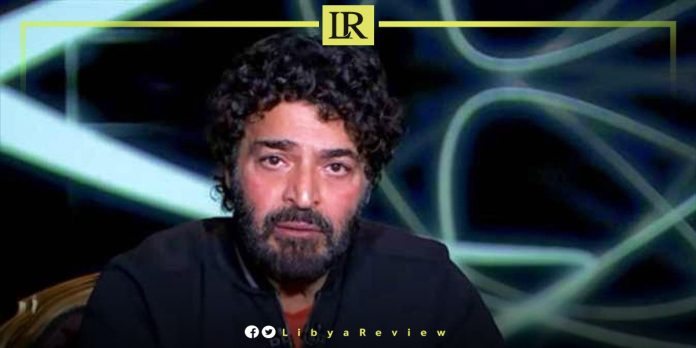 Libyan singer Hamid Al-Shaary revealed that he lost 800 of his relatives in eastern Libya due to Storm Daniel.
The storm, which claimed the lives of thousands in recent days, had a profound impact on Al-Shaary's family and his tribe.
Al-Shaary shared this tragic news on his Facebook page, offering his condolences to the victims. He expressed the sentiment that the departed members of his tribe, numbering over 800, are to be considered martyrs.
This heart-wrenching revelation has prompted an outpouring of sympathy and support from the singer's dedicated fan base. Many expressed their deepest condolences and offered prayers for the victims.
Hamid Al-Shaary, a well-known musician and singer. He was born in Benghazi, Libya, to a Libyan father and an Egyptian mother. He possesses dual citizenship, Egyptian and Libyan.
On the 10th of September, a devastating storm swept through several eastern regions of Libya, notably the cities of Derna, Benghazi, Al-Bayda, Al-Marj, and Sousse. This resulted in significant destruction, and led to the loss of thousands of lives, injuries, and missing individuals.
The United Nations (UN) Secretary-General, Antonio Guterres, called a flood that killed thousands in Derna, Libya a "symbol of the world's ills."
"Even as we speak now, bodies are washing ashore from the same Mediterranean sea where billionaires sunbathe on their super yachts," Guterres said in the opening of the 78th session of the UN General Assembly, on Tuesday.
"Derna is a sad snapshot of the state of our world – the flood of inequity, of injustice, of inability to confront the challenges in our midst," he added.
Notably, the International Organisation for Migration (IOM), revealed that the recent floods in northeastern Libya, have forced an estimated 43,059 individuals to flee their homes.
In a recent report, the IOM said the scarcity of water supply has been a driving factor behind the displacement of many residents from Derna. This shift has contributed to a decrease in the overall number of displaced individuals, within Derna itself.