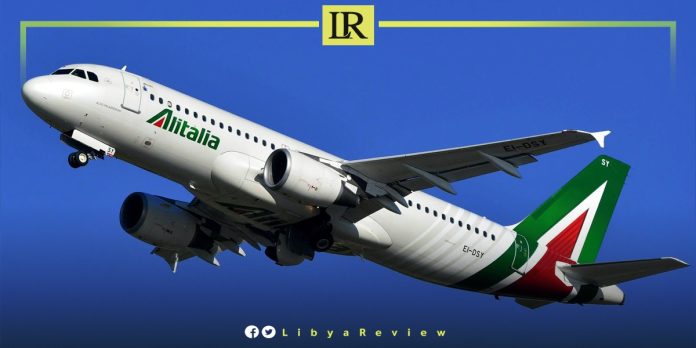 The Libyan Government of National Unity (GNU) has confirmed that flights between Rome and Tripoli are set to recommence on 30 September,l at a frequency of two flights per week.
The eagerly-awaited return of these flights comes after an extended pause of about 10 years, imposed due to a European Union-enforced flight ban on Libya.
Highlighting recent advancements, the government noted that the Italian airline, ITA, had recently undertaken a test flight from Rome to Tripoli. This successful test run is part of collaborative efforts between the GNU, and its Italian counterparts to lift the ban on Libyan civil aviation.
The decision to resume flights comes in the wake of intensive meetings by a committee, led by Prime Minister, Abdel-Hamid Dbaiba, focusing on lifting the embargo on Libyan airlines to Europe. This initiative aims to restore mobility and travel for Libyan nationals, marking a significant stride in bridging connections with the international community.
This development underscores the ongoing efforts to reintegrate Libya into the global fold, fostering stronger ties and reviving a once-thriving route.
On Tuesday, the Italian government declared a six-month state of emergency to aid Libya, after the havoc wreaked by Hurricane Daniel. This initiative underscores Italy's commitment to global humanitarian assistance, and its close ties with North Africa.
On 10 September, Libya bore the brunt of Hurricane Daniel, a semi-tropical storm, which inflicted severe damage, particularly in its eastern region. It resulted in an unprecedented loss of life and widespread devastation, notably in the city of Derna.
As reported by the Italian news agency 'Nova', the Italian Minister of Civil Protection and Maritime Policies, Nello Musumeci played a pivotal role in the decision-making process. Recognising the gravity of the disaster, Musumeci advised the government on the need for immediate overseas intervention.
To address the monumental challenges faced by Libya, the Italian Cabinet has earmarked a substantial sum of €5 million euros from the National Emergency Fund. These will aid in relief, reconstruction, and recovery operations, potentially saving thousands of lives and restoring the livelihoods of those affected.
The floodwaters may have receded, but the aftermath of the hurricane lingers. With over 4,000 confirmed deaths and almost 10,000 individuals missing, the scale of the tragedy is immense. Italy's gesture emphasises international solidarity and showcases the nation's role as a global humanitarian leader.