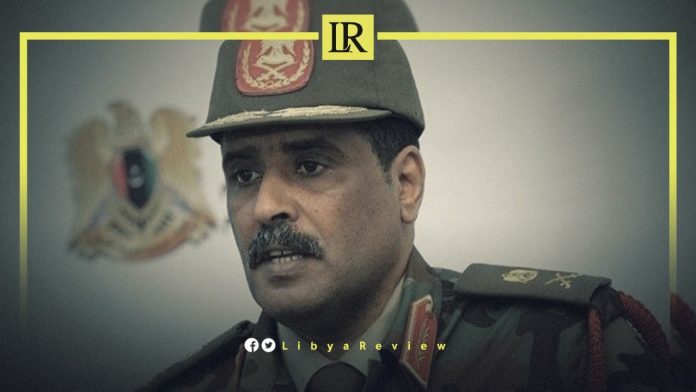 On Wednesday, the Spokesman for the Libyan National Army (LNA), Brigadier General Ahmed Al-Mismari announced that the death toll resulting from the floods that struck the city of Derna, earlier this month, has now reached 4,201.
This grim update comes following the recovery of 26 bodies over the past two days.
Among the victims are 87 Egyptian nationals, whose bodies have been repatriated for burial.
Al-Mismari said earlier that international rescue teams are still operating in Derna, and no journalist has been expelled from the site.
Last week, he stated that more than 10,000 non-commissioned officers and soldiers are participating in search and rescue operations.
During a press conference on the developments in the affected cities, Al-Mismari added that there are unidentified bodies that have been buried.
"The Public Prosecution and the Ministry of Health are photographing the bodies before burial, to identify them through their families," he clarified.
Al-Mismari mentioned that the entire Hay Al-Bilad neighbourhood has been swept away by the floods, and is currently submerged in the sea.
Meanwhile, Libya's Attorney General, Al-Siddiq Al-Sour ordered the arrest of several officials in relation to the floods.
In a statement, the Attorney General's Office said it detained 16 officials responsible for managing the country's dam facilities, six officials from the Water Resources Authority, and the Mayor of Derna, according to the AP.
The officials have been detained for "deviating from the obligations of the mandate of managing funds, allocated for the reconstruction and development of the city."