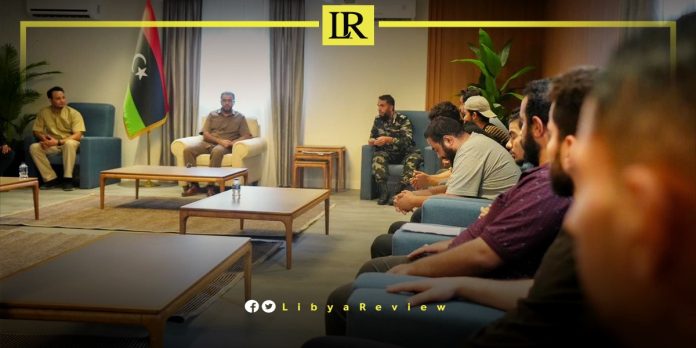 In an empathetic outreach, the Libyan Parliament designated Prime Minister, Osama Hammad personally met with the families affected by the recent catastrophic floods in Derna, and neighbouring areas.
This gathering was also attended by Deputy Interior Minister, Faraj Aqeim, Commander of the 166th Infantry Brigade, General Ayoub Bouseif, and Engineer Bilqasim Khalifa Haftar
Expressing deep sympathy, Hammad emphasised the nation's commitment to standing by its citizens. He assured comprehensive support from the government, pledging full-scale care and resources for the bereaved families.
During the visit, Hammad and the accompanying delegation were briefed on the latest developments in the reconstruction efforts, ongoing projects in the city, and the progress on removing debris and dilapidated buildings.
They also discussed the reopening and repair of roads and pathways, which were closed due to floods.
Earlier this week, Hammad issued directives to commence compensating residents of buildings at risk of collapse in the city of Ajdabiya within 24 hours.
Hammad conducted a field visit to Ajdabiya to evaluate the security and public service conditions while reviewing the progress of various service projects initiated in the city.
During the visit, the Prime Minister inaugurated various projects, including road maintenance, opening pathways, school repairs, infrastructure improvements, and the provision of water to several areas in the city.
He commended the efforts of the security and military units and pledged to provide the necessary resources and support for these units.
On 10 September, a devastating storm swept through several eastern regions of Libya, notably Derna, Benghazi, Al-Bayda, Al-Marj, and Sousse. This resulted in significant destruction and led to the loss of thousands of lives, injuries, and missing individuals.