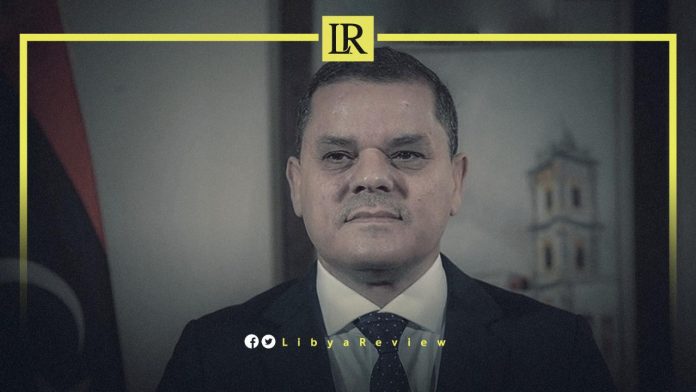 In a concerning revelation, the National Committee for Human Rights in Libya (NCHRL) shed light on the grave human rights situation, and the diminishing rule of law in the Arab Maghreb for the year 2022.
In a statement, the committee stated that Libya, under the Government of National Unity (GNU) headed by Abdel-Hamid Dbaiba, has "witnessed a steep decline in its human rights conditions, coupled with a significant undermining of judicial practices."
As per the Fund for Peace's recent data, Libya scored an abysmal 8.8 out of 10, placing it 14th on the global list of nations facing such challenges.
Adding weight to these findings, Presidential candidate, Suleiman Al-Bayoudi emphasized the pressing need for a change in governance.
Commenting on a report by the Libyan Audit Bureau, Al-Bayoudi stated, "The extent of public funds mismanagement is disgracefully evident. The Dbaiba-led administration's corruption levels have reached unprecedented heights, pushing Libya into a dire economic state. The removal of this government is now both a national necessity, and a moral duty."
Among the infractions highlighted in the report, is the Cabinet's failure to establish an approved organizational structure and staff roster.
Furthermore, it has been found that there was an excess of spending in various areas, during the fiscal year. This included extravagant expenditures on domestic and international hotel stays, travel tickets, official missions, and aircraft rentals for individuals who lacked any official connection to the Cabinet Office.
Additionally, the Audit Bureau identified the untimely submission of financial transactions for post-audit review. This practice is in direct violation of legal provisions, such as Law No. 24 of 2013, which was subsequently amended by Law No. 19 of 2013, concerning the reorganization of the Audit Bureau.
A series of missteps within the Defence Ministry were also unveiled by the Audit Bureau. For instance, it was revealed that substantial sums of money have remained unclaimed in bank accounts, as evidenced by financial reconciliation records dating back several years, without the necessary legal actions being taken. This contravenes established legal provisions.
Moreover, the Audit Bureau's report highlights a multitude of concerning practices, including the mishandling of military funds, and the issuance of financial commitments without adequate oversight and authorization.