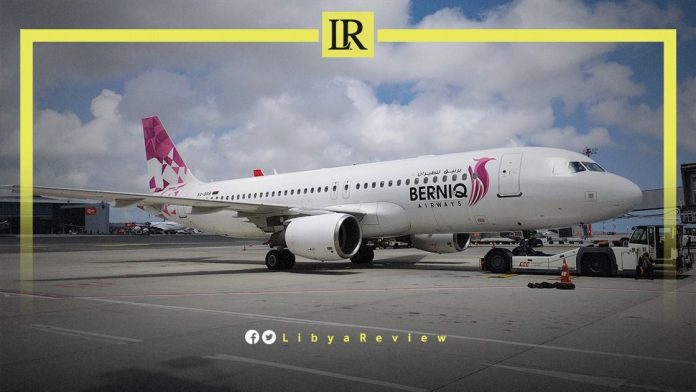 Berniq Airlines has announced the suspension of all its flights to Istanbul, until further notice. This is reportedly due to difficulties in obtaining necessary permits from Turkey's civil aviation authorities, for certain Libyan companies.
The company stated that its passenger services center will be in contact with travellers, to facilitate the necessary procedures.
In a related context, the Prime Minister of the Government of National Unity (GNU), Abdel-Hamid Dbaiba met with the Minister of Transportation, Mohamed Al-Shahoubi, to discuss the developments regarding the return of Turkish airlines to Libya.
Al-Shahoubi noted that the Civil Aviation Authority is in talks to adopt several security and technical measures, for the return of Turkish airlines to Mitiga, Benina, and Misrata airports.
Notably, Turkish President Recep Tayyip Erdogan received Dbaiba at the Vahdettin Pavilion in Istanbul.
The two sides reached an agreement to intensify cooperation in the field of military training, with a focus on enhancing the capabilities of the Libyan armed forces.
Erdogan expressed Turkey's readiness to contribute to the reconstruction efforts in the city of Derna, and neighbouring municipalities across various sectors. He highlighted Turkey's expertise in dealing with such post-conflict situations.
Dbaiba and Erdogan also discussed ways to bolster trade, and simplify travel procedures.
Erdogan has assigned Turkey's Energy Minister to participate in the upcoming Libyan Energy Conference, scheduled for November in Tripoli.
This international event will gather various countries, and international companies to discuss energy-related matters.
In turn, Dbaiba commended Turkey's role in addressing the tragic events in the city of Derna. He praised its technical contributions and support across multiple domains, underscoring the significance of rescue teams and retrieval efforts.