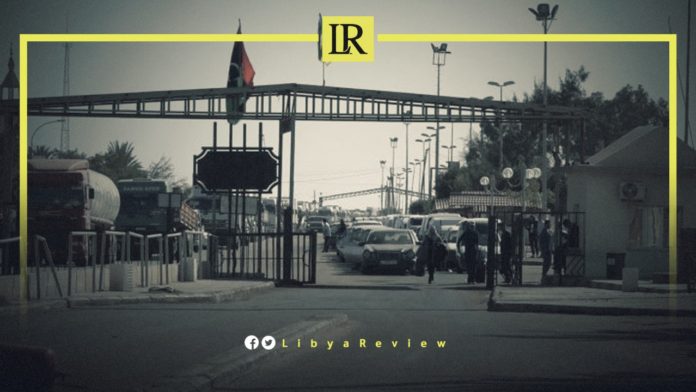 On Saturday, the Tunisian Director General of Military Health, Mustafa Al-Ferjani, confirmed that the Tunisian-Libyan border will remain closed until the drafting of the joint health protocol between the two countries is completed.
In press statements, Al-Ferjani said that the Tunisian scientific committee for the fight against COVID-19 is currently working on drafting a health protocol for the reopening the land, sea, and air borders.
Al-Ferjani pointed out that the COVID-19 mutant recorded in many European countries has not yet been detected in Tunisia. This requires tightening the control of borders as a preventive measure.
On Thursday, the Libyan interim Prime Minister, Abdelhamid Al-Dbaiba, held a meeting with Tunisian President, Kais Saied, at the Carthage Palace in Tunis after tensions in recent weeks over border closures during the COVID-19 pandemic and security threats.
The two Presidents agreed to prepare a unified protocol for the resumption of flights and border crossing between the two countries as soon as possible.
Border crossings have been closed since July 8th because of the outbreak of the mutated Delta strain of the COVID-19 virus in Libya.
Although the Libyan government announced the reopening of crossings and air traffic with Tunisia on August 17th, Tunisia is yet to make a similar move.
On July the 8th Libya's new unity government announced it was closing its borders with Tunisia for a week due to the rise in coronavirus cases in the neighboring country, a government spokesman said.
The decision came as a precautionary step to what the government described as "worsening situation and collapsed health system," as well as the increasing number of cases with coronavirus delta variant in Tunisia.