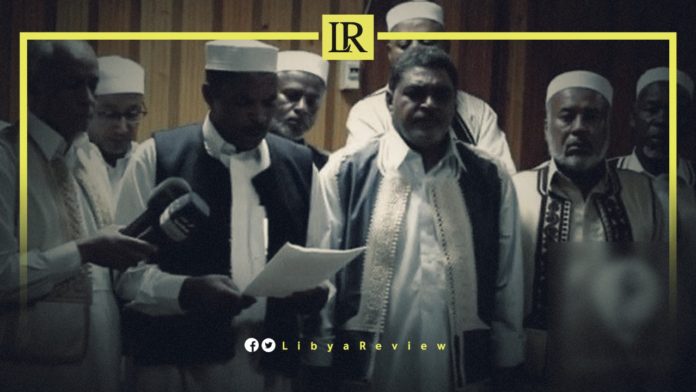 On Sunday, notables in southern Libya demanded that the authorities release all political prisoners, including symbols of the Gaddafi regime.
They also demanded the speedy release of Abdullah Al-Senussi, Head of the Military Intelligence Service and the Yemeni hand of Moammar Gaddafi.
Their demands also included their complete rejection of the continued detention of regime figures such as Major General Abdullah Mansour, Major General Mansour Daou and Ahmed Ibrahim.
The statement added that the detention of these and other people of the South is a continuation of the policy of "marginalization and exclusion."
Last week, Libyan authorities announced the release of Saadi Gaddafi from prison. He is the third son of former Libyan leader Moammar Gaddafi, who was killed during a 2011 NATO-led uprising.
The Libyan Presidential Council also announced the release of a number of political prisoners, who have already ended their jail term or who had not been judicially convicted
It confirmed the release of late leader Moammar Gaddafi's right hand man and his personal Secretary Ahmed Ramadan from prison.
Meanwhile, the National Commission for Human Rights in Libya (NCHRL) praised the release of a number of political prisoners, stressing that the decision supports comprehensive national reconciliation efforts.
In a statement, the committee described this initiative as an important step that promotes the establishment of the principles of justice, the rule of law and human rights, and contributes to achieving comprehensive national and social reconciliation in Libya. It also praised the efforts of the equitable judicial authorities.
The NCHRL also renewed its call for the release of all prisoners and detainees, including those who have not been found guilty of any criminal offences, and those who have completed their sentence.
In a statement, Libya's Government of National Unity said it hoped Saadi Gaddafi's release would help national reconciliation.