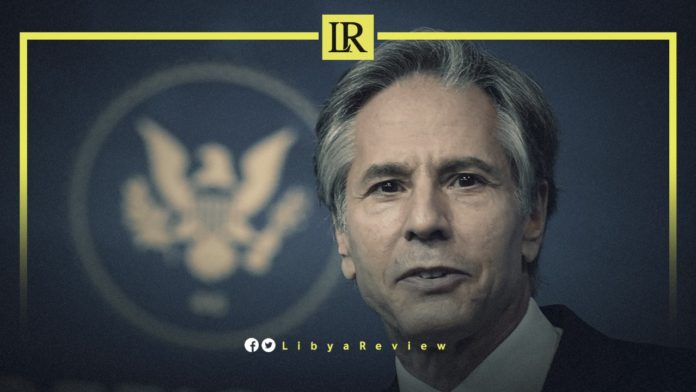 US Secretary of State, Antony Blinken reiterated Washington's support for the political peace process in Libya, in accordance with the outcomes of the Libyan Political Dialogue Forum (LPDF). Especially with regard to the removal of mercenaries and foreign forces from the country.
Blinken's remarks came during his meeting with the Head of the Libyan Presidential Council (PC), Mohamed Al-Mnifi. This was on the sidelines of the "Libyan Peace Initiative" meeting hosted by the German permanent mission to the United Nations in New York City.
The meeting was also attended by the foreign minister of Germany, Heiko Maas, and his Italian and French counterparts, Luigi Di Maio and Jean-Yves Le Drian. In addition to a number of senior western and Arab diplomats, according to the media office of the PC. Blinken stressed the importance of supporting international efforts to consolidate security and stability in Libya.
On Tuesday Libya's parliament withdrew confidence from the Government of National Unity (GNU), led by Abdel-Hamid Dbaiba. This has raised questions about plans for the December elections.
A majority of lawmakers who attended the lower house session — overseen by Speaker, Ageela Saleh voted to withdraw confidence from the GNU.
Germany, which has played a leading diplomatic role to end Libya's civil war, called on Wednesday for the elections to go ahead.
"The international community expects Libyan officials in Tripoli and the rest of the country to work for presidential and legislative elections to take place as scheduled on December 24," Maas said as he co-chaired the high-level meeting on Libya at the UN. Maas also called for renewed efforts to expel foreign mercenaries from Libya.
The UN estimates there are over 20,000 foreign fighters and mercenaries in Libya, helping both sides of the conflict.