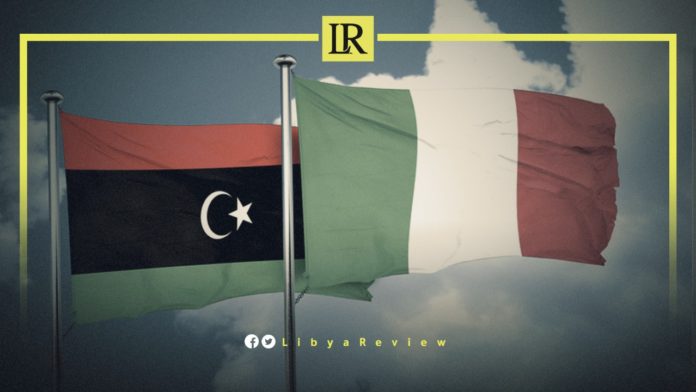 Italian Trade Commissioner, Romano Barroso, stated that Italy established itself in the first quarter of 2021 as the first destination market for Libya exports with a market share of 31.5%. Italian-Libyan trade in the first four months of this year exceeded 1.7 billion euros, an increase of 87.9% compared to the previous period.
In exclusive statements to the economic newspaper "Sada" on Friday, Barroso said that given the special importance of the Libya Construction Fair for the overall sector, the Italian Trade Agency (ITA), along with the Italian Embassy in Tripoli, will participate in the event.
This will be done by creating an institutional point with the function of supporting Italian companies that will independently participate in the initiative. It will also monitor the strengthening of the Italian presence in the local market. It is worth noting that ITA recently reopened its promotional office in Libya.
Notably, the Hatif Libya company signed a contract with Italy's RetletMed, to manage and operate the country's fiber optic infrastructure. The agreement also includes data management, as part of efforts to push the country towards a comprehensive digital transformation.
According to a statement by Hatif Libya, this will positively reflect on the diversification of national income sources.
The signing was attended by Chairman of the Board of Directors of the Libyan Telecommunication Holding Company (LPTIC), Faisal Qarqab, Hatif Libya's Chairman, Mohamed Balras Ali and RetletMed CEO, Mario Pachini.
According to the statement, the contract consists of four sub-contracts:
The first is a Geographic Information System (GIS) to document all components of the Libyan telecommunication and information technology network. It includes cables and stations, through the establishment of a main control room. This will enable Hatif Libya to shorten its response time when dealing with breakdowns and technical problems.
The second is a system for calculating costs and diversifying the list of services provided by Hatif Libya to the sector companies, and all state institutions.
The third is for maintenance, operation systems, and mechanisms.
The fourth is for capacity building and training of Libyan engineers and technicians in Italy.
"The contract comes under the digital transformation program adopted by LPTIC. The program is focused on developing the infrastructure in Libya and rehabilitating the network. This will provide secure, reliable, and advanced services that contribute to diversifying sources of national income. It will also create a new working environment far from dependence on the state and the oil sector," Qarqab explained.
"Thank you for giving us the opportunity to participate with Hatif Libya, which is the basis of Libyan telecommunications companies. We will work with it to develop the national telecommunications network. This is beneficial to both sides, in light of the stability which Libya is witnessing," Pachini said.