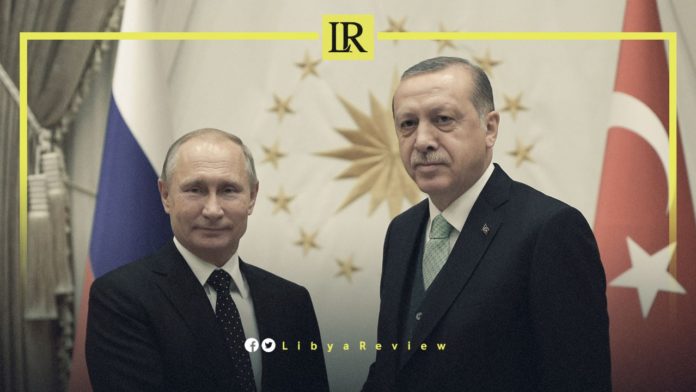 On Monday, Kremlin Spokesman, Dmitry Peskov announced that Russian President Vladimir Putin, and Recep Tayyip Erdogan of Turkey will discuss a wide range of issues at their upcoming meeting on Wednesday, notably the situation in Libya.
"I think that Libya will top the agenda, as well as Syria. They will also exchange views on Afghanistan and other global issues," he said.
Putin and Erdogan are expected to hold talks in the Russian Black Sea resort of Sochi on 29 September. President Erdogan said earlier that he planned to discuss the Libyan and Syrian crises with President Putin in order to come to a unified solution.
The two leaders last met in March 2020 in Moscow.
These talks come at a time when many international countries and organizations have reiterated the call for the immediate withdrawal of all foreign forces and mercenaries from Libya.
The UN estimated in December 2020 that there were at least 20,000 foreign fighters and mercenaries in Libya.
Last month, UN Special Envoy to Libya Jan Kubis said that the withdrawal of all foreign fighters from the country would be a major step for Libya.
The UN Secretary-General, Antonio Guterres urged involved countries to end the supply of arms and military equipment to Libya, and stop violating the UN arms embargo. He said that the movement of aircraft providing logistical support "also continued unabated" at airbases in central Libya.
Guterres called for an end to the abuses and continued arbitrary detention of migrants in state-run detention centers, and informal smuggler-operated sites in western Libya.