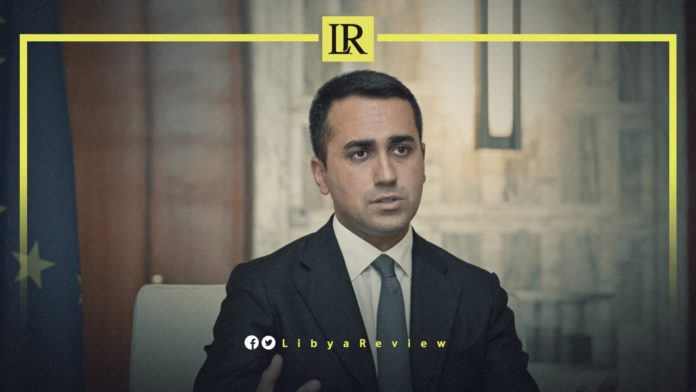 Italian Foreign Minister, Luigi Di Maio warned against attempts to undermine holding Libya's elections on time, according to the NOVA news agency.
Di Maio stated in a television interview that the former Libyan Prime Minister, Fayez Al-Sarraj asked Rome to send forces to Tripoli. He stated that the issue of sending Italian soldiers to Libya was no longer on the table, "as Libya is now at another stage."
"Now we want to remove foreign forces such as Turkish and foreign mercenaries deployed in the country," Di Maio explained. "Today, Libya no longer needs military forces, but rather the 24 December elections," he added.
The Italian FM expressed his readiness to support Libya in holding the elections, and is working with the United Nations to ensure they are held.
"A year and a half ago, the perception of the country having a Government of National Unity (GNU) was just a dream, but it exists today," he concluded.
Last week, the Libyan Parliament withdrew confidence from the GNU after a closed session attended by 113 members, 89 of whom approved the decision.
Hajar Al-Qayed, a member at the Libyan Political Dialogue Forum (LPDF), said that there were reports about the intention of Prime Minister, Abdel-Hamid Dbaiba to postpone the elections for the next two years.
She confirmed that for this reason, among others, the Parliament decided to withdraw confidence from Dbaiba's government.
In August, Luigi Di Maio reiterated Rome's steadfast commitment to Libya, regarding "free and democratic elections" that are due to take place at the end of this year.
"In Libya, Italy's commitment is constant. We are working tirelessly and the results are coming. The first goal achieved is undoubtedly the birth of a government of national unity, unthinkable a year ago. Now let's focus on the upcoming elections on December 24th," Di Maio said.
"Free and democratic elections must represent another stage in the Libyan political process carried out with the support of the international community, where Italy is at the forefront. Helping Libya, including by increasing economic exchanges, means working for security in the Mediterranean, protecting people's lives from human traffickers, and fighting terrorism relentlessly," he added.