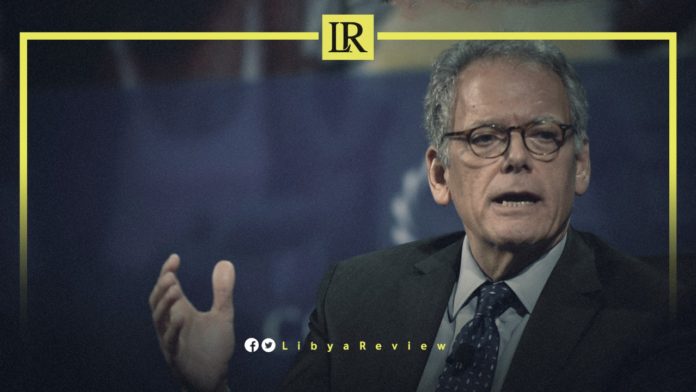 On Thursday, the US Senior Advisor for Special Political Affairs Ambassador Jeffrey DeLaurentis affirmed that his country will never backtrack on its strong support for the Libyan people as they move towards national elections scheduled for December 24.
Speaking to the UN Security Council, the US Official reiterated his call for the withdrawal of all foreign forces and mercenaries from Libyan soil without any delay. He also regretted the Security Council's rejection of the proposal submitted by the United Kingdom to extend the mandate of the UN Support Mission in Libya (UNSMIL) to September 2022.
"After 10 years of turmoil, the Libyan people are still struggling for democracy and stability. We call on all members of this Council to work together quickly over the next few months to adopt a mandate that offers the best approach to resolving the stalemate and encouraging political progress. The people of Libya deserve nothing less," he concluded.
On Thursday, the UN Security Council unanimously adopted a resolution extending its political mission in Libya — but only until January 31, shortly after the country is to stage its presidential election, after a fierce struggle between Russia and the United Kingdom over the text of the resolution.
Mired in the standoff, the Security Council was forced to technically extend the Mission's mandate by 15 days, until September 30, to give more time for negotiations between Moscow and London — but the talks were in vain.
After an emergency meeting on Thursday between the five permanent members of the Security Council — Britain, China, France, Russia and the US — they adopted an abbreviated resolution, extending the mission until January 31, 2022.
Libya was gripped by violence and political turmoil in the aftermath of the 2011 NATO-backed uprising that ousted leader Moamer Gadhafi and split the country between a Tripoli-based government and rival authorities loyal to commander of the Libyan National Army Field Marshal Khalifa Hafter in the east.