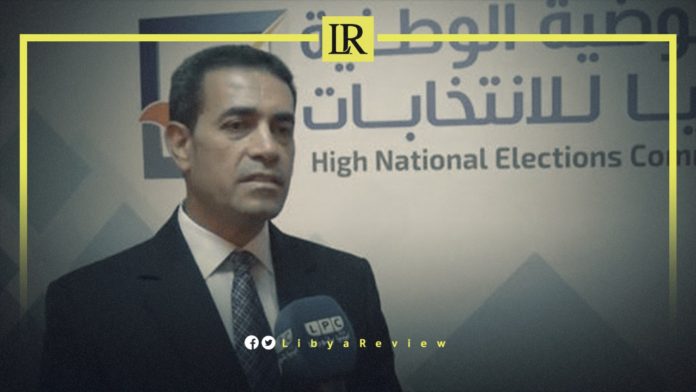 Chairman of Libya's High National Electoral Commission (HNEC) Emad Al-Din Al-Sayeh confirmed that Prime Minister Abdel-Hamid Dbaiba, and Saif Al-Islam Gaddafi, the son of Muammar Gaddafi, have the right to run in the upcoming presidential elections.
Al-Sayeh noted that the law issued by the Libyan Parliament does not prevent the candidacy of either individual.
He added that HNEC had received the elections law from the Parliament, "currently, we are still waiting for the Parliament's amendments related to the technical observations submitted by HNEC. A committee has been formed in this regard, and it is now considering drafting the law."
He also stressed the necessity of holding simultaneous presidential and parliamentary elections, for technical reasons.
The HNEC Head pointed out that electoral campaigns are governed by the election law, but the announcement of candidacy is the right of any citizen. The Commission has adopted new measures to prevent electoral fraud, and will begin issuing electoral cards to voters.
"It would be a huge logistical operation, even more complicated than updating the voter register, system as it is a sensitive and accurate process, and the entire electoral process depends on it," Al-Sayeh explained.
Notably, PM Dbaiba was elected in a UN-brokered peace process earlier this year. According to the UN deal, the elected authorities including Dbaiba are barred from running in the elections or assuming any position in the subsequent government.
Libyan Parliament Speaker, Ageela Saleh said that they would not prevent any citizen who meets the necessary conditions to run for office. He noted that Gaddafi can run for elections, "if he meets the legal conditions."
Currently, legal conditions include that the upcoming president "should not have been finally convicted of a felony or misdemeanour involving moral turpitude, and not deprived of his civil rights," according to the elections law. The upcoming president also "must not hold foreign nationality on the day of candidacy."