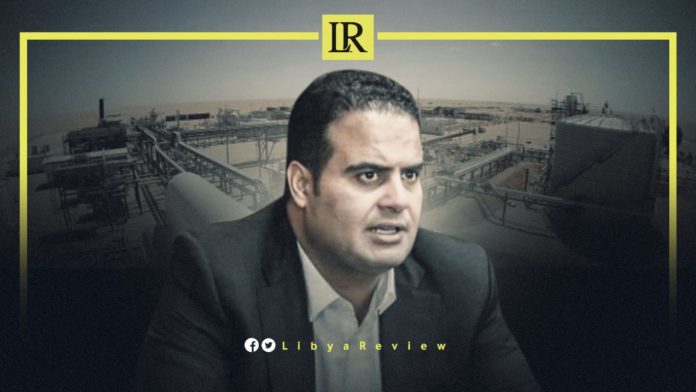 Reffat Al-Abbar, former deputy oil minister's resignation, threatens to worsen the turbulent oil sector.
Al-Abbar is believed to have had close ties to the Benghazi-based Libyan National Army (LNA) and the Tripoli-based Government of National Unity (GNU). He is regarded as a trusted figure by both sides.
Al-Abbar submitted his resignation to the Prime Minister of the GNU, Abdel-Hamid Dbaiba, due to personal circumstances. He also thanked the Minister of Oil and Gas, Mohamed Aoun for his cooperation during their period together.
According to the Oil Price newspaper, Al-Abbar is seen by potential foreign investors as an important figure for some semblance of stability in the country that may have presaged renewed international investment into it.
Libya is currently producing around 1.2 million barrels per day of crude oil. It has announced plans to increase this to 1.45 million bpd by the end of this year, 1.6 million bpd within two years, and 2.1 million bpd within three to four years.
Disagreements escalated recently between the Oil Ministry led by Minister Mohamed Aoun, and the National Oil Corporation (NOC) headed by Mustafa Sanalla. In an attempt to resolve these impasses between the oil ministry and the NOC, meetings were held between the PM, Aoun, and Sanalla but no lasting agreement was made.
On 6 September, the oil ministry released a statement saying that its recommendation in August to change the board of directors of the NOC – including the dismissal of Sanalla as Chairman – still stood. This was supported by the suspension of loading operations at Es Sider and Ras Lanuf by protestors demanding the removal of Sanalla. However, Dbaiba stepped in to say that Sanalla would remain in his post.
The resignation of Al-Abbar will only add to the sense of chaos that surrounds Libya's oil sector. As well as the negative ramifications that this has for securing any meaningful investment from foreign sources. According to several oil industry sources, Libya had been discussing investments by various international oil companies, with Al-Abbar said to be playing a large role in this initiative.
Observers expect that a series of resignations will begin in the GNU, especially after reports of the PM's intention to remain in office and postpone the 24 December elections.