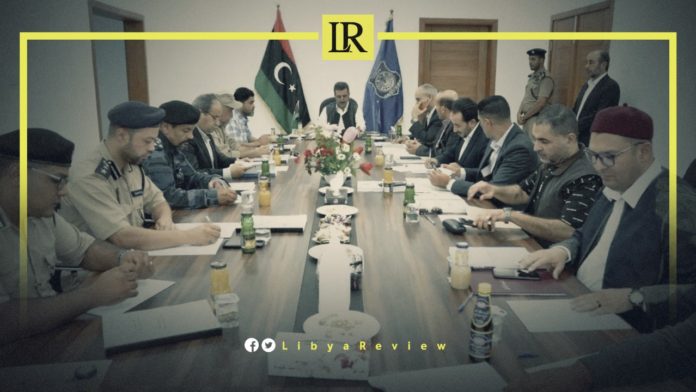 Senior Officials at the Libyan Ministry of Interior held a meeting headed by Undersecretary Major General, Bashir Al-Amin, to discuss securing the upcoming presidential elections.
On Friday, the Ministry of Interior said that the meeting discussed mechanisms and procedures to secure the elections to be held on December 24th.
The UN-backed roadmap called for parliamentary and presidential elections on the 24th of December.
The Libyan House of Representatives (HoR) issued the Presidential Election Law on September 8th, stressing the need to hold elections on December 24th.
Meanwhile, the Libyan HoR announced the withdrawal of confidence from the Government of National Unity (GNU), but kept it as a caretaker government.
On Thursday, Libya hosted an international conference to help build stability in Libya ahead of crucial presidential elections supposed to be held in December.
Around 30 international delegations attended the conference. Among them were representatives from the United States (US), Egypt, United Arab Emirates (UAE), Qatar, United Nations (UN), European Union (EU), African Union (AU) and the Arab League (AL).