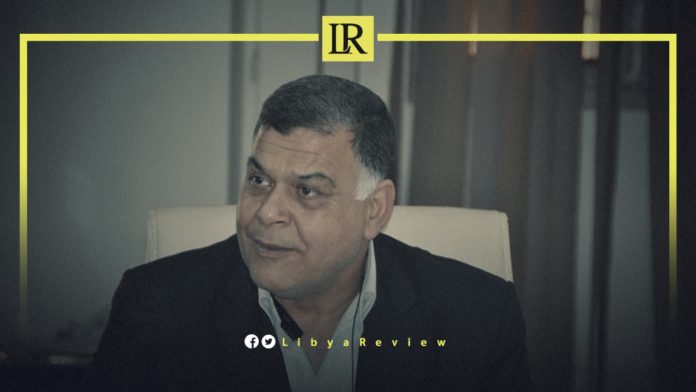 Khaled Mazen, Libya's Minister of Interior in the Government of National Unity (GNU), arrived in Cairo on Thursday. He is set to discuss aspects of the security cooperation agreement between Egypt and Libya.
According to the Egyptian newspaper, Al-Shorouk, Mazen will meet with a number of senior officials, specifically those responsible for national security. He is believed to continue the discussions he held during his last visit to Egypt in September.
During his visit, the minister will discuss activating the security partnership between Egypt and Libya, and the training of Libyan security cadres. He will also discuss coordination in countering terrorist organizations, and combating illegal immigration.
In September, Mazen met with his Egyptian counterpart, Mahmoud Tawfiq and discussed ways of developing the security partnership between the two countries, as well as security issues of common interest.
Tawfiq stressed that the Interior Ministry was committed to offering all forms of support to the Libyan police in order to counter any challenges.
In turn, the interior minister hailed Egypt's pioneering position at the regional and international levels, and its efforts to support the GNU.
He added that he looked forward to enhancing security cooperation with Egyptian security authorities.
Mazen, who was accompanied by a high-level security delegation, toured the National Police Academy and its facilities during his visit to Cairo.
Notably,
Notably, The Libyan Minister of the Interior, Major General Khaled Al-Tijani met with the United Nations Under-Secretary-General for Political Affairs, Rosemary DiCarlo. Al-Tijani confirmed that the ministry is fully prepared to secure the elections, and affirmed the ministry's keenness to hold the elections as scheduled.