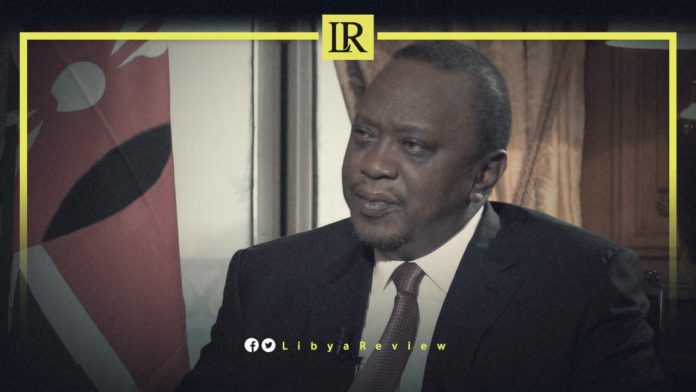 On Thursday, Kenyan President, Uhuru Kenyatta said the aftermath of the 2011 NATO-backed uprising that toppled longtime Libyan leader, Muammer Gaddafi and split the country between rival governments posed grave socio-economic challenges for Africa.
The Kenyan President, who holds the UN Security Council Presidency this month added that the rise of Al-Qaida and the Islamic State extremist groups, "and the emergence of domestic terror groups funded by international actors also pose added challenges for Africa."
He noted that Africa is at a crossroads, poised on one hand to reap the economic benefits of its youthful population and economic reforms, but faces the spread of terrorism and insurgency on the other that are challenging almost all 54 nations on the continent.
Kenyatta said "the vacuums" created by these negative events "have precipitated new external actors intervening, which has often further deepened the crisis and drawn in geopolitical rivals."
He praised the UN's work with the African Union among others, to support the ceasefire agreement in Libya and prepare for the December elections.
Earlier this month, French President, Emmanuel Macron admitted that Paris' military intervention in Libya in 2011 was a mistake. He also added that France made a mistake in its relationship with the Sahel region.
The French President's confession came during his participation on the last day of the French-African summit in Montpellier, where he met a group of young Africans to talk about various issues, including democracy.
"We have not respected the sovereignty of any people," President Macron said, in response to criticism from one of the participants in the summit.
Besides setting elections, the UN-backed roadmap produced a new Government of National Unity (GNU) to take over from the rival governments that had emerged in the east and west of the country in 2014.