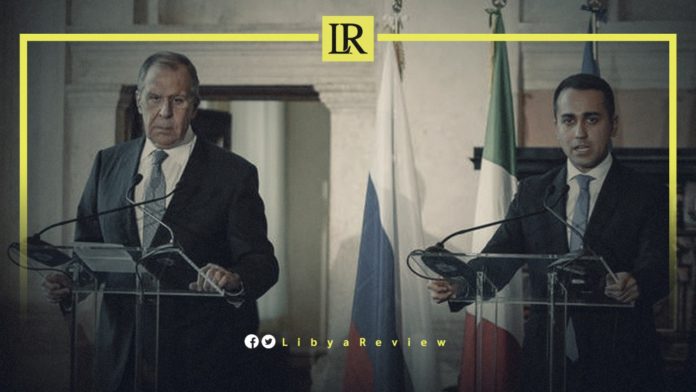 On Sunday, the Russian Minister of Foreign Affairs, Sergey Lavrov, held a meeting with his Italian counterpart, Luigi Di Maio, to discuss the political settlement in Libya.
The meeting came on the sidelines of the Group of 20 summit in Rome, the Russian Foreign Ministry said in a statement.
"The two sides stressed the necessity of further efforts to ensure the inclusivity of political settlement in Libya, including ahead of the elections," the Ministry said.
The talks also reaffirmed the importance of Libyan political leaders taking the steps necessary to hold national parliamentary and presidential elections on December 24th.
The Ministers also discussed current issues of bilateral relations. "Both sides noted the high level of bilateral cooperation and reiterated their commitment to further work to find ways to strengthen political dialogue, expand trade-and-economic, research and humanitarian ties. They also discussed a schedule of further political contacts," it said.
On his part, Lavrov said his country supports Libya's election process and efforts to form a unified armed force, pointing out the two countries see eye to eye on the importance of the withdrawal of foreign troops.
The Russian Foreign Minister praised the United Nations diplomatic mission in Libya to achieve a sustainble political settlement.
Libya is preparing for the upcoming presidential and legislative elections, to be held on the 24th of December.
These elections could finally usher in a new era of stability in the country, which has been immersed in conflict and insecurity since the fall of long-time leader Muammar Gaddafi. However, in order to finally achieve the desired peace, the North African country must resolve major challenge posed by the foreign fighters who are being deployed in the country.