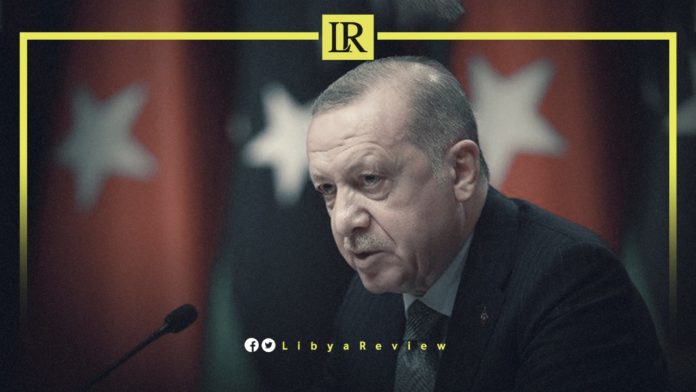 On Monday, Turkish President, Recep Tayyip Erdogan said that he would not participate in the upcoming international conference on Libya in Paris if Greece, Israel, or Cyprus are invited.
Speaking to Turkish journalists on his return from the G20 summit in Rome, President Erdogan has reportedly said he had informed French counterpart, Emmanuel Macron that this was a "condition" for Ankara.
"If these countries are to attend the conference, then there is also no need to send special representatives," he was quoted as saying.
Noting that the two leaders discussed a wide range of issues, the president mentioned that France aims to hold a conference on Libya similar to the previous Berlin Conference's.
Recently, German Chancellor, Angela Merkel, called on Turkish President, Recep Tayyip Erdoğan, to withdraw foreign mercenaries from Libya and Syria.
During her meeting with Erdoğan in Istanbul, Merkel said that it is necessary to find solutions to the Libyan conflict and the complete the withdrawal of all foreign forces from Libya.
The Paris conference, expected to be held in November aims to give a final international push so elections are held by the end of the year, and to endorse the departure of foreign forces.
The summit is being organized by the United Nations, Germany, and Italy in Paris for 12 November. It is set to gather regional and international heads of state.
Notably, Libya's fragile unity government hosted senior foreign ministers in October. This was to drum up support on spiky transitional issues as the war-torn country gears up for a landmark December election.
The conference ended with a communiqué stressing the need for confidence-building steps to enable fair, transparent, and inclusive polls, Libyan Foreign Minister, Najla Mangoush said.