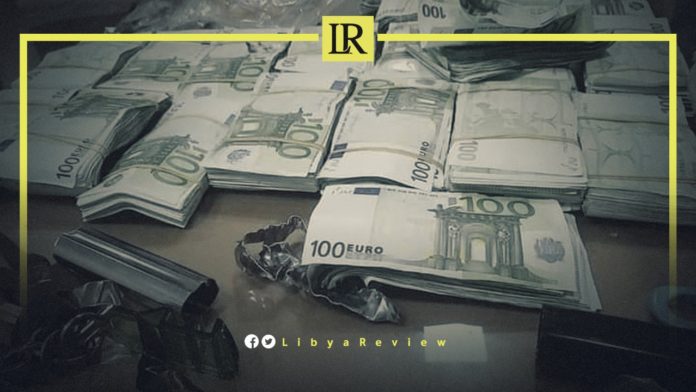 On Tuesday, the Internal Security Agency (ISA) members at Libya's Misrata Airport thwarted an attempt to smuggle €252,400 Euros on an Afriqiyah Airways flight bound for Turkey.
The agency explained that the currency was seized, from two Libyan nationals. He was in possession of €143,400 euros, and with the other holding $109,000 dollars.
The agency said that it had taken legal measures against them, and referred to the competent authorities. It confirmed that it was "ready and vigilant" to stop smugglers.
Last month, the ISA thwarted two smuggling operations of €378,000 euros, at Mitiga Airport in Tripoli, and Misrata.
During the inspection of passengers' bags at Mitiga International Airport, the ISA discovered €179,200 euros with passengers travelling on flight 970 bound for Istanbul," the ISA said in a statement.
Two Libyans in their thirties were arrested, and legal measures were taken against them, the statement noted
In the second operation, the security men at Misrata International Airport arrested three Libyans with an estimated €198,900 euros also travelling to Turkey.
On 7 October, the Customs Department at Misrata Airport managed to thwart an attempt to smuggle €3.720 million euros (22 million LYD) to Turkey.
In a statement, the department explained that the money was hidden in the bags of four passengers aged between 21 to 45 years.