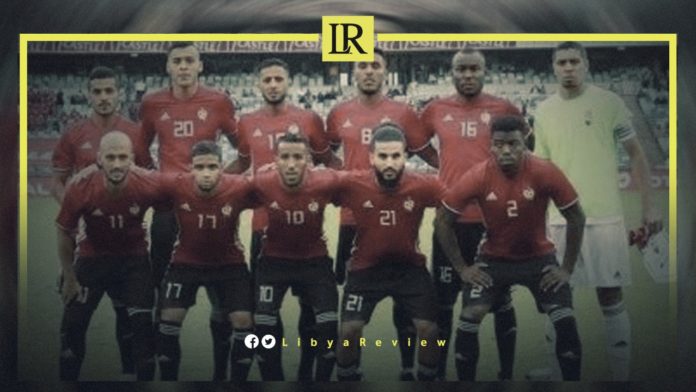 FIFA has set the date for the first matches of the Libyan National Football team ( Mediterranean Knights), against Gabon and Angola, in the fifth and final rounds of the African Group F qualifiers for the upcoming 2022 FIFA World Cup Qualifiers.
FIFA announced 13 November as the date for the match against Gabon in Libreville, at the Stade de l'Amitié Sino-Gabonaise. The Mediterranean Knights' journey concludes with a final match against Angola, on 16 November, at the Benina Martyrs International Stadium in Benghazi at 3:00 pm.
The Angola match is scheduled to be reviewed by an international refereeing team from Mauritania. This will be led by international referee Beda Dahan, with the help of international assistants Beda Hamadine, and Youssef Mahmoud. As well as international referee, Abu Abdel Aziz taking part as the fourth referee.
Tunisian Referee, Hassani Bashir will be evaluating the referees, Nigeria's Mohamed Al-Senussi will be an observer for the match, and Egypt's, Zakaria Saber Ahmed will be a security observer. Dr. Essam Al-Danaa will take over from Libya as a medical observer.
The Egyptian team leads the sixth group with ten points, followed by the Mediterranean Knights with six points, Gabon is in third place with four points, and finally Angola at the bottom of the standings with three points.
Many voices in the Libyan sports community demanded that the Libyan Football Federation (LFF) come out in a press conference and discuss the loss against Egypt.
They claimed an absence of a press conference from both the LFF, and Spanish coach Javier Clemente was an attempt to escape from responsibility.
Egypt reached its score of ten points at the top of Group F by winning three games and drawing in one. This brings the Pharaohs a step closer to qualifying for the decisive round, as they need to win in the next game to ensure the climb.