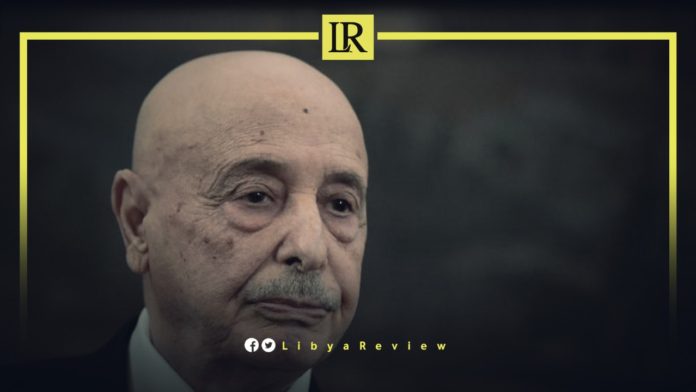 On Saturday, the Speaker of the Libyan House of Representatives (HoR), Ageela Saleh, called for the urgent and rapid opening of Tobruk Airport, taking into account the negative humanitarian, health, and social conditions suffered by local citizens.
In a telephone conversation with the Mayor of Tobruk, Faraj Bualkhatbeya, Saleh warned of the repercussions of the worsening situation as a result of the continued closure of the airport. This is one of the three operating airports in the eastern region that has closed its doors during the latest period for security reasons.
In turn, the Mayor also expressed his full support for the statements issued by the Director of Tobruk Airport regarding the closure of the airport to official delegates, who were granted exemption from the closure, if the airport is not opened for flights by next week.
The airports of eastern Libya have been closed by militia groups affiliated with the Deputy Minister of Interior for Technical Affairs, Farij Qaiem, to prevent eastern delegations from visiting Tripoli to meet Prime Minister Abdelhamid Al-Dbaiba.
In June, a flight from Tripoli of Libya's Buraq Air landed in Tobruk, marking the resumption of flights between Libya's East and West after a break of several years.
Tobruk is also the seat of Libya's elected national parliament.
Airport authorities in Tobruk welcomed the resumption of flights after what they said was a "long interruption", adding that two flights have been scheduled weekly.
Oil-rich Libya has been engulfed in conflict since the toppling and killing of long-time leader Moammer Gaddafi a decade ago.
In October, rival camps in the east and west signed a truce, setting in motion a United Nations (UN)-led peace process that saw a new interim unity government installed earlier this year.
The new executive is charged with organizing legislative and presidential elections set for December.
The ceasefire agreement included the restoring of domestic air and land links, and discussions are underway on reopening East-West roads.
Flights between the eastern city of Benghazi and the western cities of Tripoli and Misrata have also resumed. Most air links were suspended in 2014 as violent conflict engulfed the country.